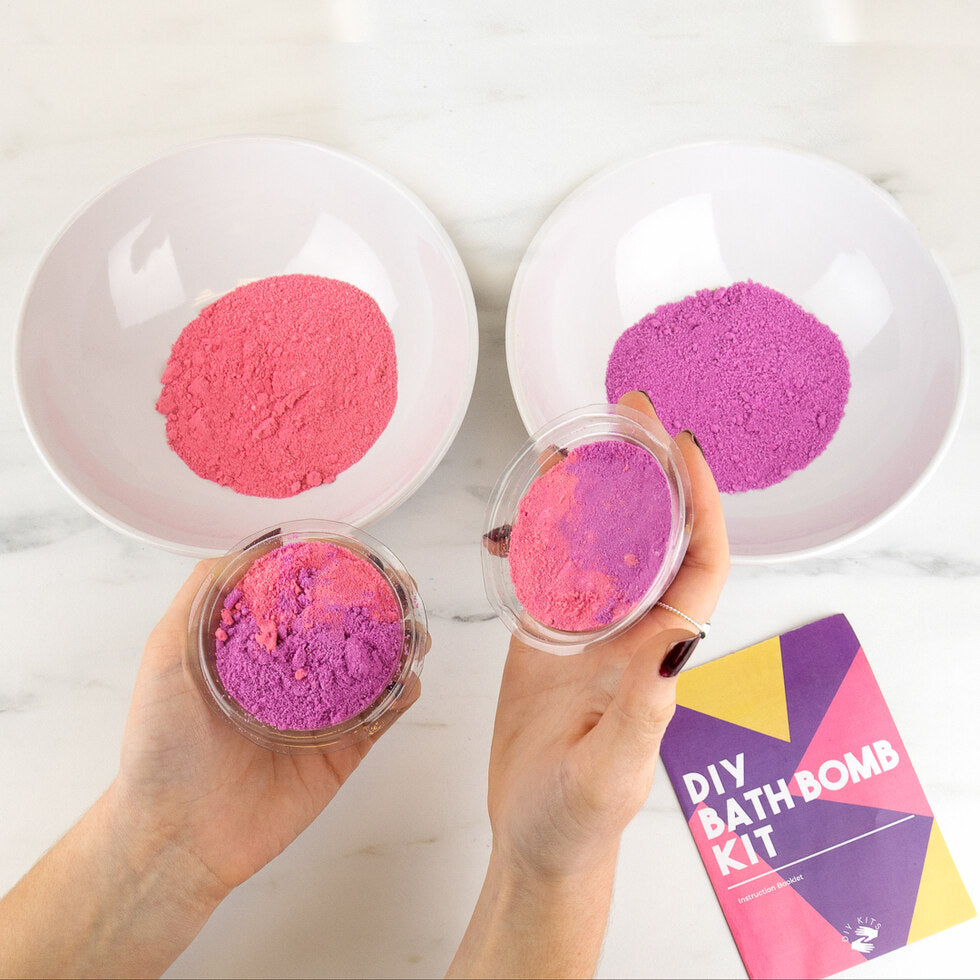 Key Features:
Bath bombs are crazy expensive! Why not make 'em yourself?
It's quick, easy and super fun!
Kit includes everything you need to make two bath bombs
Make one for yourself and gift one to a mate
The moulds are reusable so you can keep on creating bath time treats
More Info:
Bath Bomb Making Kit
We all deserve a cheeky bath time treat every now again, but there is nothing relaxing about the price of a bath bomb!

It's about time you had a crack at making them yourself – and once you realise how fun and easy it is, you'll wonder why you didn't do it sooner!

Our Bath Bomb Making Kit contains everything you need to make two fragrant and fizzing beauties! Choose from pink or purple, or blend the two colours together to create your own unique design.

Best of all, the flexible silicone moulds are reusable and you can find all of the ingredients in a typical supermarket – you'll never buy an overpriced bath bomb ever again!
Product Details:
Please Note:Product Features:
Everything you need to create two bath bombs
Fragrant fruity scent
Mental tin contains 2x sachets of bicarb of soda (pink and purple). 2x sachets of citric acid, 1x instruction manual, 1x bath bomb mould
Make them for yourself or treat your nearest and dearest
Dimensions:
Measures approximately 16.5cm(W) x 12cm(H) x 3.5cm(D)
Customer Reviews
Looks like

Bath Bomb Making Kit

doesn't have any reviews yet. Have you tried it out? Let us know what you think!
Leave a review
Welcome to Firebox!
For all deliveries to the UK you can stay right here at firebox.com
For all deliveries to a country in the European Union please go to firebox.com/eu