SPOILER ALERT!
We don't want to ruin your life by spoiling the rest of the series for you. Either decide you don't care about knowing the twists, or watch the whole thing before reading the below. You have been warned.
Otis
He's just discovered the magic of masturbation so, like many young lads, he might be tempted to get creative with his, er, inspiration. Remind him of his limits with this book that also sort of doubles as a cheeky challenge. He'd just better hope his mum doesn't stumble upon it, or there'll be all sorts of backseat psychoanalysis going on over the breakfast table.
Of course, it wasn't always easy for poor Otis to get his rocks off. We'd slip him a bit of this calming concoctionto keep those sexual panic attacks at bay, should he fancy losing his V plates to Ola any time soon.
Maeve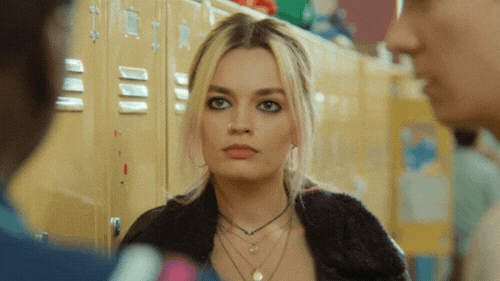 The edgiest gal at Moordale High isn't big on OTT cutesy gestures and gifts. No giant teddy bears for THIS outspoken feminist rebel. If we sold public sing-songs by athletic hunks, then that would be first on our list. Along with a dependable brother and maybe an IUD.
Instead, we'd get her something she would truly appreciate - like this book of 60 kickass cocktail recipes inspired by iconic women. It would give her an excuse for a girly night in with Aimee, now that Jackson and Otis are well and truly out of the picture... for now.
And maybe we'd get her some of these as well. Nobody is too cool for marshmallows.
Eric
If there was ever a character who deserved better, it would be Eric Effiong. His best mate basically stood him up for his birthday plans, leaving him to get assaulted in a forest. And he didn't even apologise for it. Some best friend. But enough about Otis. We would get Eric a bottle of personalised prosecco - perhaps one that says Happy F*cking Birthday, in an attempt to make it up to him.
And maybe a sassy little 'Not Today, Satan' pin to keep his confidence up, even if he's decked in head to toe khaki rather than his usual glam attire.
Jackson
Poor Jackson, forced into the pool at the crack of dawn every day to thrash around until his coach and helicopter mother are satisfied. He could use something to make those arduous swimming sessions a little more exciting.
We would gift him something boozy as he seemed to enjoy his vodka-orange soda combo at the school dance, but we're not sure that would positively affect his training. He may not be able to enjoy a pint, but his mum's strict rules can't stop him having a sniff of this. It's almost as good as a can of the proper stuff. Almost.
Lily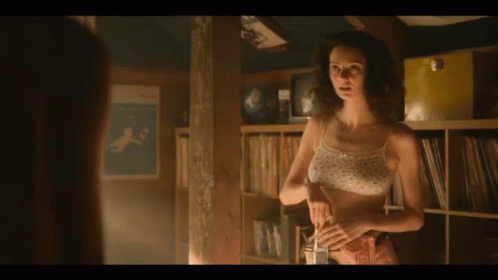 When she's not dealing with vaginismus writing alien erotica, she's... drawing comics to go with the alien erotica. But coming up new ways to draw intergalactic genitals isn't easy. Perhaps she'd find inspiration in a game of Dick Match.
Alternatively, she might enjoy some saucy chocolates to share with her new sweetheart, Octoboy. Of all the people in this show, we think she would be the least repulsed by a box of nice brown anuses. We stan a pragmatic, experimental, sex-positive queen.
Adam
Moordale High's resident bully may not be big on academics, but we think we could get him reading with this title - it could do him a bit of good and we're sure his classmates would appreciate it. It's certainly better than shipping him off to the military. He may be a bit horrible, but being packed off to army school isn't going to do him any favours. Let's hope he doesn't come back too damaged in season 2 - for Eric's sake, if nothing else.
Aimee
She may have finally realised the power of self love, but we reckon that won't stop Aimee continuing her sex odyssey with her nerdy new ice-cream cone boyfriend, Steve. We think she'd have a lot of fun exploring the world of Kama Sutra.
But, as she realised in that final episode, boys aren't the meaning of life. Maybe she'd enjoy an extensive game of Never Have I Ever with Maeve when they've grown tired of playing Scabby Queen.
Jean
Unfortunately we don't sell any posters that say 'GIVE YOUR SON SOME SPACE', or 'DON'T WRITE A BOOK ABOUT YOUR SON'S WET DREAMS'. We do, however, have some lovely apologetic chocolate that he might appreciate.
Also, maybe something phallic to squeeze when her slimy ex husband gives her a Skype call to brag about how much more successful he is than her. As if, Remi.
--
Of course, our Valentine's range doesn't end there! We've got enough gift ideas to delight the entire town of Moordale - even the extras. Check it out.