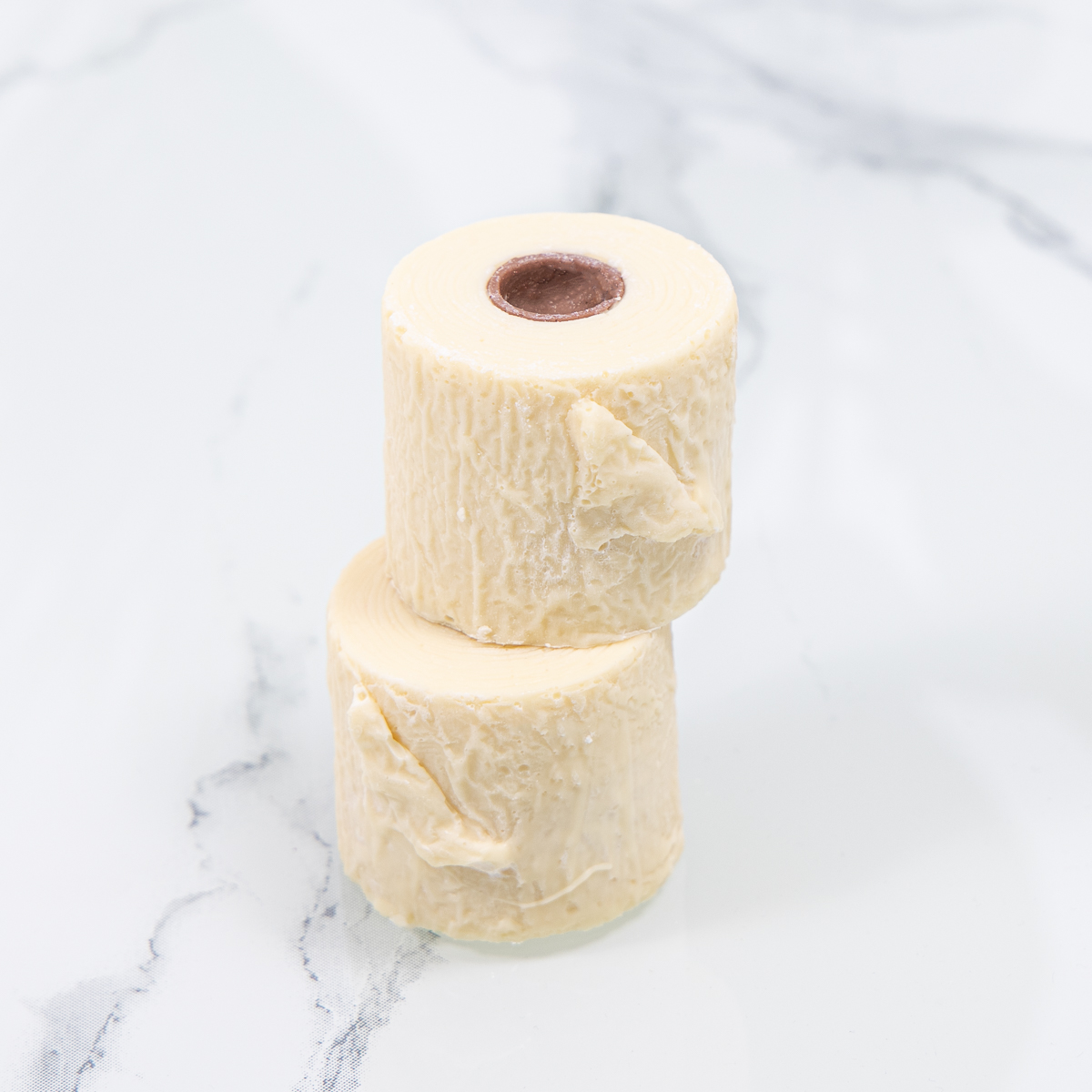 Key Features:
The perfect cheeky gift to perk someone up while in isolation
Handmade from a blend of white and milk Belgian chocolate
Arguably more useful than a chocolate teapot right now
Food rations AND toilet roll. Two quarantine essentials in one! Sort of
Comes in a twin pack so you can share/pig out
More Info:
Chocolate Toilet Rolls
Okay, so it goes 1 ply, 2 ply, 3 ply, and then solid Belgian chocolate, right? Pretty sure that's the scale.

When life throws you a global pandemic, sometimes you just have to roll with it. If, like the rest of the world you've been hunting far and wide for some toilet roll – the search is finally over.

Our twin-pack of Chocolate Toilet Rolls is the ideal cheeky gift to perk someone up during self-isolation; nothing quite like gourmet chocolate to wipe that frown away. It's handmade by artisan (arse-isan? fartisan?) chocolatiers and delivered straight to your door!
Product Details:
Please Note:
Not actually toilet-roll sized – that would be a monstrous quantity of chocolate!
Please, please don't try and wipe your arse with it
Product Features:
Twin-pack edible chocolate toilet rolls
Handmade from a mix of white and milk Belgian chocolate
Ingredients: sugar, cocoa butter, whole milk powder, cocoa mass, emulsifier: soya lecithin, natural vanilla flavouring
May contain nuts. Store in a cool dry place
Dimensions:
Measures approximately 6cm(W) x 9cm(H) x 5cm(D)
Customer Reviews
Looks like

Chocolate Toilet Rolls

doesn't have any reviews yet. Have you tried it out? Let us know what you think!
Leave a review
Welcome to Firebox!
For all deliveries to the UK you can stay right here at firebox.com
For all deliveries to a country in the European Union please go to firebox.com/eu