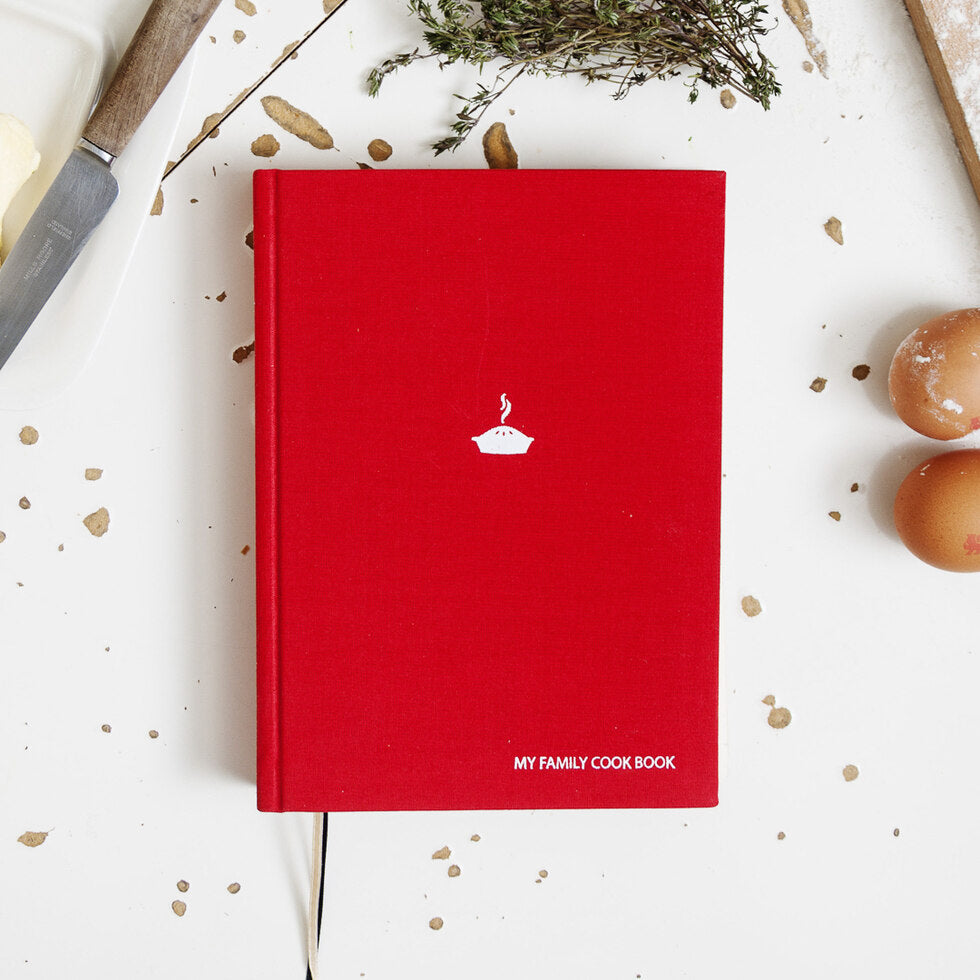 Key Features:
Time to beg mum to write down that classic lasagne recipe!
Create your very own cookbook full of your family's secret recipes
Blank cookbook with template pages for over 80 dishes
Includes an introduction with useful cooking guides and tips
Simple classy hard-back design
Nostalgia-packed meals here we come!
More Info:
My Family Cookbook
Mum's Lasagne, Dad's Roast Ham, those obscenely delicious gooey brownies your Nan bakes – do you ever wish you had your own recipe book so you could properly document these culinary masterpieces?

With My Family Cookbook you can finally archive generations of secret recipes and keep your favourite dishes in the family. This clever cookbook is a blank canvas featuring 80 template pages, each one with plenty of room for ingredient lists and long-winded, superstitious methodology! There's even space for a couple of photos of the finished dish and the master chef who created it.

Good luck convincing your family members to part with their trade secrets!
Product Details:
Product Features:
Create your very own cookbook to document your family's secret recipes
Blank template pages for more than 80 recipes
Plenty of room for ingredients, method and couple of pics
The perfect gift for the family chef
Hardbook book
Dimensions:
Measures approximately 16cm(W) x 22cm(H) x 3cm(D)
Customer Reviews
Looks like

My Family Cookbook

doesn't have any reviews yet. Have you tried it out? Let us know what you think!
Leave a review
Welcome to Firebox!
For all deliveries to a country in the European Union please go to firebox.com/eu
For all deliveries to the UK you can stay right here at firebox.com