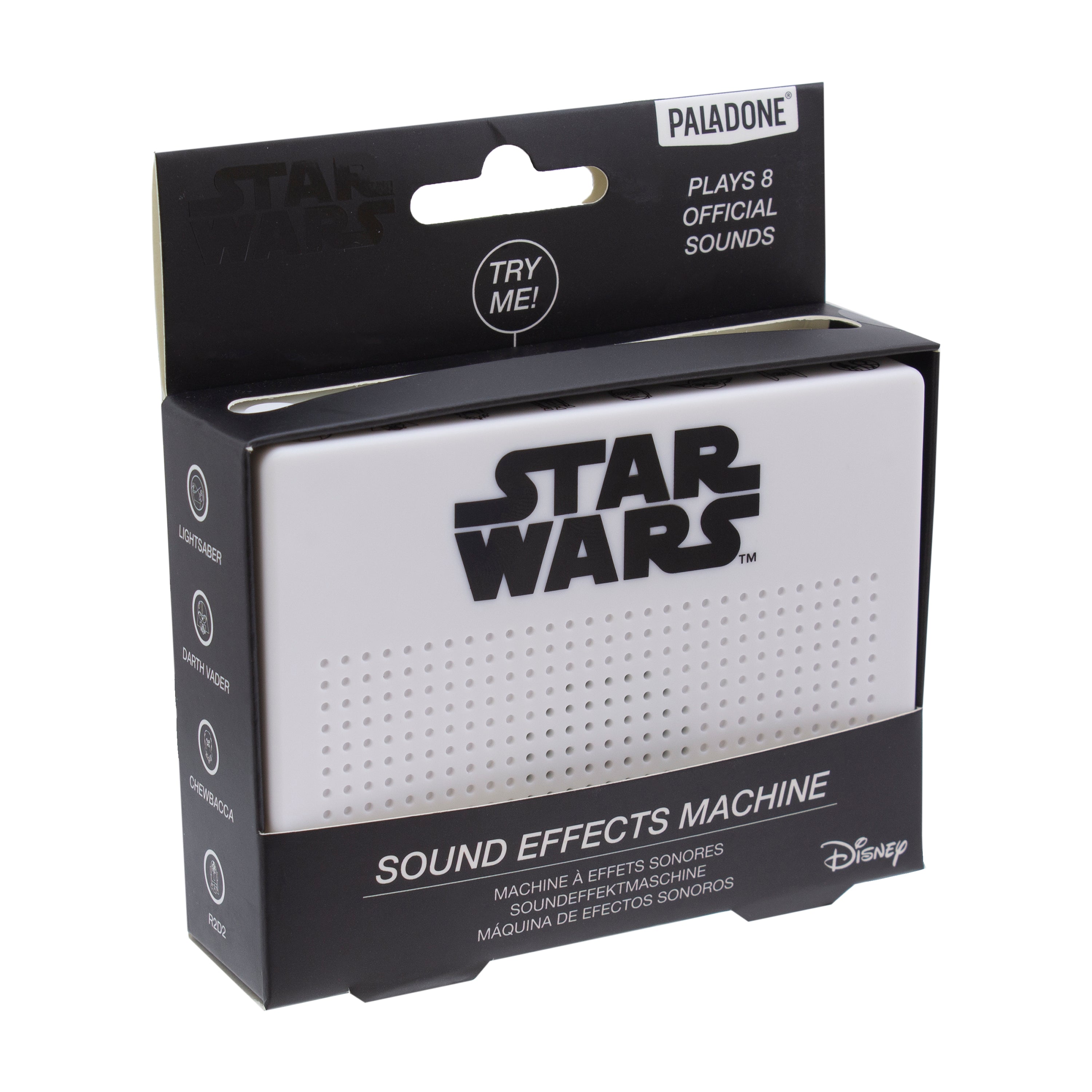 Key Features:
Plays eight timeless Star Wars sound effects
Darth's heavy breath, Chewie's WHRRARGHH! Lightsabers, blasters and more!
Fun and interactive collectible for any Star Wars super-fan
Battery-powered so you can use it anywhere
The ideal gift for anyone who identifies as 'Jedi' on the Census
More Info:

Star Wars Sound Effect Machine

If you're anything like us, you've been twiddling your thumbs waiting for the next new Star Wars movie. We can read all the comics and expanded universe books, binge-watch the Mandalorian again, but it's just not the same. We miss the action, the characters, the landscapes, the epic sound effects!

Thankfully the guys at Disney have reunited the finest sounds in all the galaxy in this Star Wars Sound Effect Machine.

This white, Galactic Empire-styled collectible plays eight signature Star Wars soundbites so you can re-live the magic of the movies (and annoy your co-workers!), including:



Darth Vader's heavy, ominous breathing
Lightsaber hums and clashes
A Tie Fighter roaring by
Chewbacca's WHRRAARGHH!
A classic blaster *pew pew pew!*
R2D2's familiar bleep bloops
Sage words of wisdom from Yoda
Frantic words of mild panic from C3PO!


Guaranteed to provide hours of entertainment for Star Wars super fans and is a must-have for any memorabilia collection!
Product Details:
Please Note:
Requires 2x AAA batteries - included!
Product Features:
Officially-licensed Star Wars sound effects machine
Plays eight iconic sound bites from the films
Classics from Darth, Yoda, Chewbacca, R2D2 and more!
Dimensions:
Measures approximately 7.7cm(W) x 5cm(H) x 2cm(D)
Customer Reviews
Looks like

Star Wars Sound Effect Machine

doesn't have any reviews yet. Have you tried it out? Let us know what you think!
Leave a review
This site only delivers to .
We ship to 242 countries,
choose yours

here