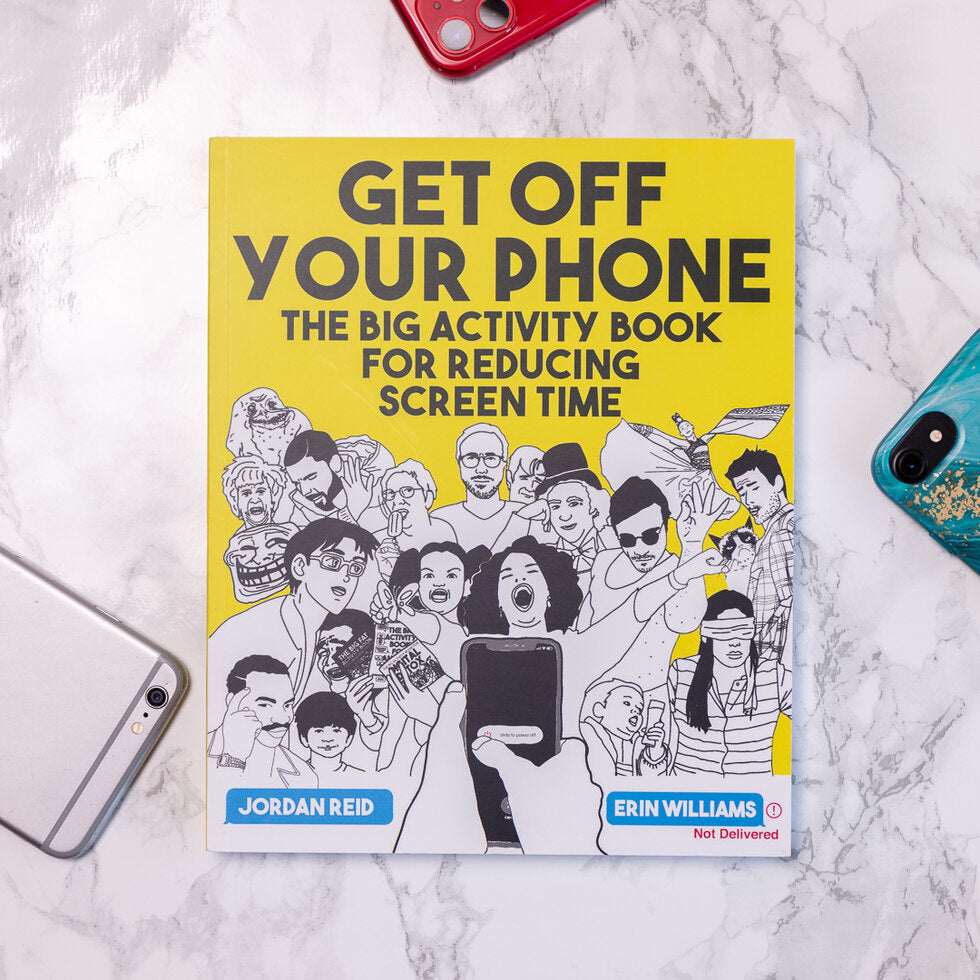 Key Features:
It might not cure your addiction but it's a fun place to start!
Part journal, part colouring book, part advice on how to take a break
Packed full of activities to help you make the most of the real world
Have a good ol' laugh at the ridiculousness of the digital age
More Info:
Get Off Your Phone Activity Book
Get Off Your (insert loud expletive) Phone!
Whether it's the nagging voice in the back of your mind, or the actual voice of your partner as they desperately try to drag your attention away from Insta-stories and back into the real world – it's probably time you gave it some serious thought.
Part journal, part activity book, part advice on how to give yourself a break; this liberating read is an outlet for anyone who wants to laugh at the absurdity of the digital age and
remember how to be a human again
– because scrolling through photos and videos of people you never speak to at 1 am definitely isn't the way!
It includes a whole host of activities, such as:
Crafting with your obsolete smartphone charging cables
Ten things to do outside right now
Colour in the influencer who is so grateful for you guys
Lies the internet tells you
Why gardening is a thing you should try
We're not saying it'll cure your smartphone addiction but it's a pretty fun place to start.
Product Details:
Product Features:
Fun-filled activity book to get your away from your smartphone!
A classic mix of journalling, colouring-in, games, sage advice and fun stuff to do
>
Dimensions:
Measures approximately 19cm(W) x 23cm(H) x 2cm(D)
Customer Reviews
Looks like

Get Off Your Phone Activity Book

doesn't have any reviews yet. Have you tried it out? Let us know what you think!
Leave a review
This site only delivers to .
We ship to 242 countries,
choose yours

here