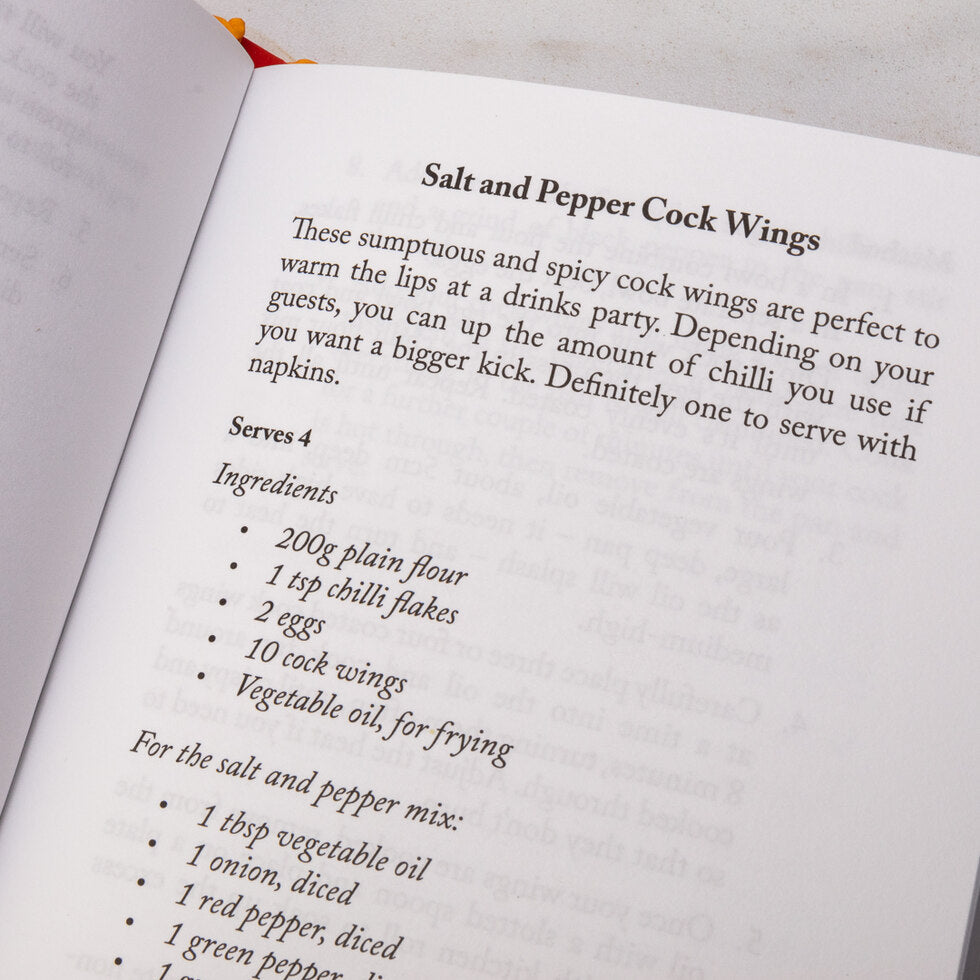 Key Features:
The perfect gift for the lovable cock-gobbler in your life
...and foodies who love chicken
Packed full of hilarious and delicious recipes
Written by restaurateur and cock expert Cosima Hussey
More Info:
How to Eat Cock
Author, Cosima Hussey used to raise chickens up in the Scottish highlands and now runs her own small restaurant in Notting Hill – so its safe to say she knows her way around a
cock.
This cheeky recipe book (cockery book?) is positively throbbing with absurdly titled, yet exceedingly delicious dishes including: Sticky Southern Fried Cock, Salt and Pepper Cock Wings and
Cockporn Poppers
. It's the ideal present for cock-munchers and chefs with a sense of humour.
Looking to make the perfect cock-themed pasta dish –
give this lot a whirl.
Product Details:
Product Features:
Heaps of cock (ok, chicken) recipes to experiment with
208 pages
Written by restaurateur and cock expert – Cosima Hussey
Dimensions:
Measures approximately 13.8cm(W) x 20.4cm(H) x 1.7cm(D)
Customer Reviews
Looks like

How to Eat Cock

doesn't have any reviews yet. Have you tried it out? Let us know what you think!
Leave a review
This site only delivers to .
We ship to 242 countries,
choose yours

here