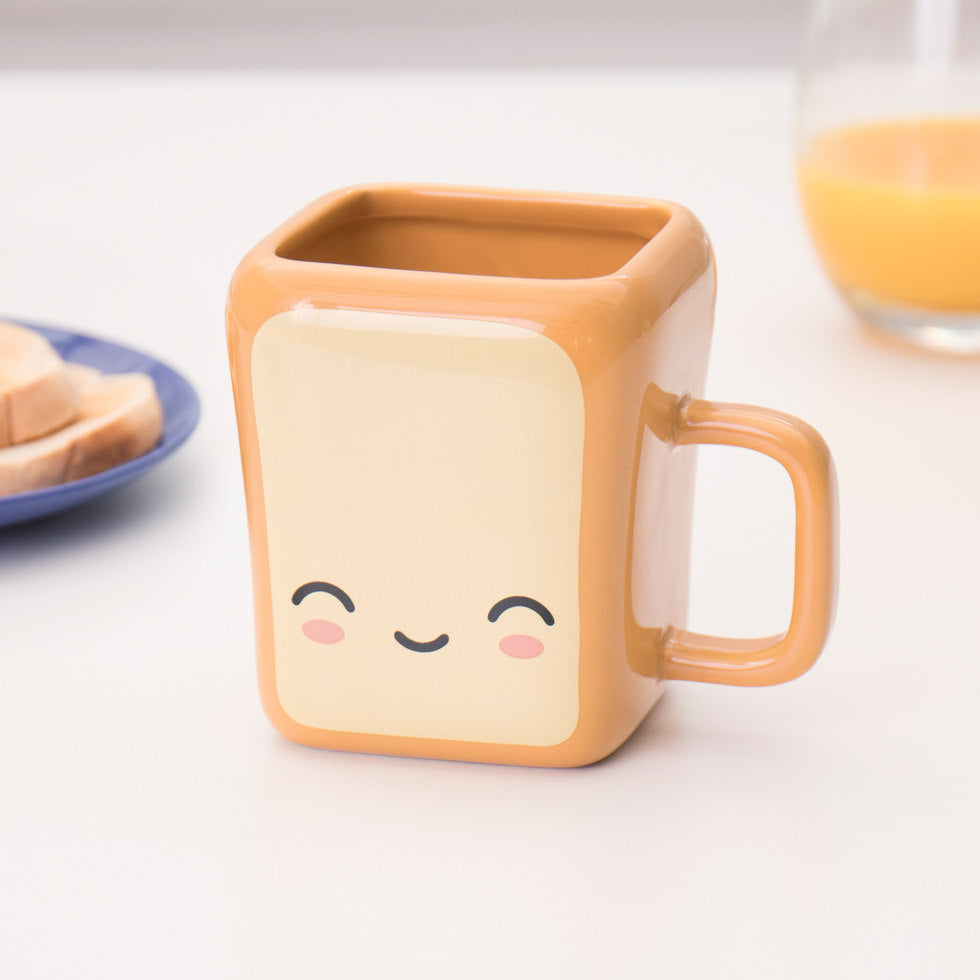 Key Features:
Drink up! It's a toast mug.
A mug… shaped like toast!
It's got a face and everything, for an extra cute edge
HIS NAME IS BUTTA
More Info:
Butta Toast Mug
Drink your morning tea out of your morning toast. Yeah, think about it.

This capacious mug is the perfect tea-mate for all occasions - just like toast itself.

Hungry? Toast. Tired? Toast. Hungover? Toast. Can't be arsed to cook? Toast. Sad? Toast. Happy? Toast. Horny? Toast. Quizzical? Toast. It truly is the food of the Gods.

So pair your next slice with a cup of the good stuff in Butta. That's his name. Good grief, did you even read the bullet points?!
Product Details:
Please note:
While Butta is brave enough to weather the storm of a splash of tea, he doesn't want to go in the dishwasher or microwave. He'll get soggy. Nobody wants soggy toast.
Product features:
Toast shaped mug
His name is Butta, in case you hadn't heard
Capacious and durable
Customer Reviews
Looks like

Butta Toast Mug

doesn't have any reviews yet. Have you tried it out? Let us know what you think!
Leave a review
This site only delivers to .
We ship to 242 countries,
choose yours

here