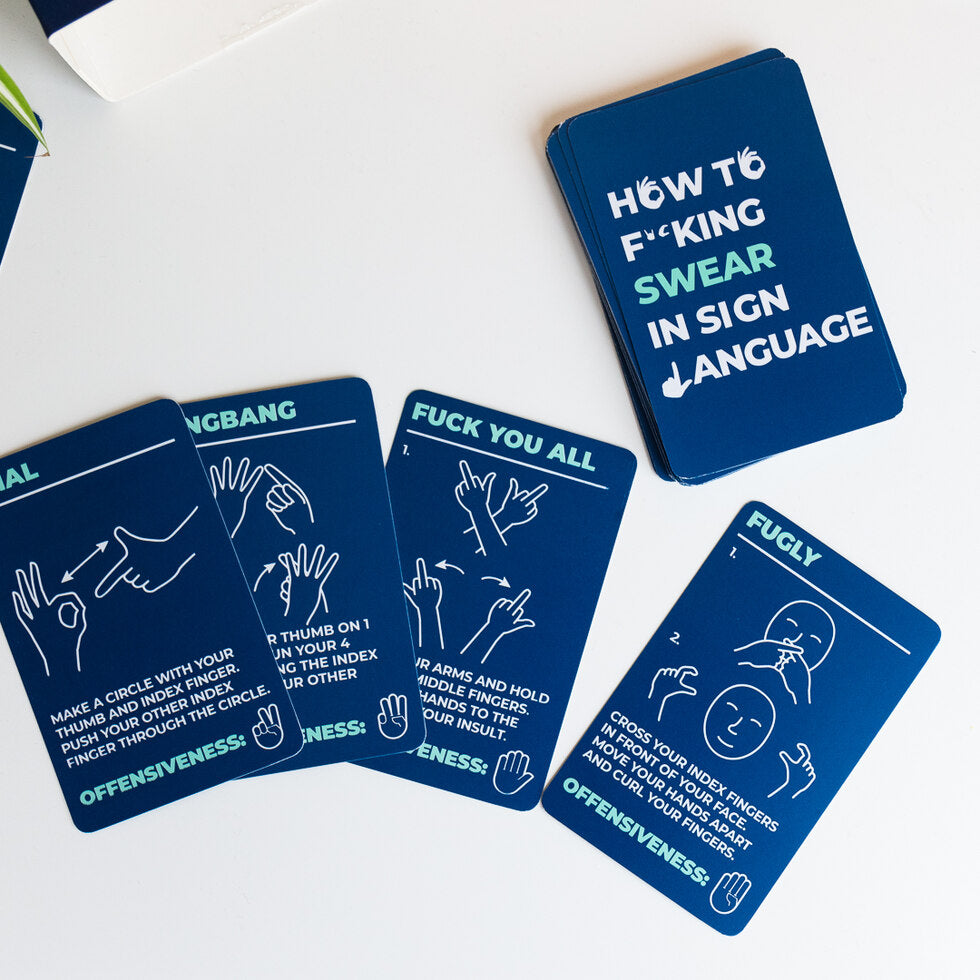 Key Features:
There's more to rude sign language than merely flipping the bird
Learn one hundred new and insulting hand gestures
Each one features simple illustrated instructions
You'll be signing 'Eat a Dick' and 'Shit for Brains' in no time
Impress and disgust all of your deaf friends
More Info:
How To Swear In Sign Language
In the immortal words of Ronan Keating – "You say it best, when you say nothing at all"

We've all flipped the bird or a cheeky V, and most of the time that's all the situation requires – a mad moment of road rage, a useless co-worker leaving the room etc.

But if you yearn to expand your gesticular vocabulary, you need to get your hands on How To Swear In Sign Language.

This handy set of cue cards introduces 100 vulgar hand gestures; each one comes with simple illustrated instructions so you'll be signing Shit for Brains, Eat a Dick, Fuck Face and Cock-topus in no time.
Product Details:
Product Features:
Set of one hundred sign-language cue cards
Each one featuring an insulting turn of phrase
Handy illustrations and instructions
Got a really unreasonable deaf friend? This is your chance to tell them like it is
Dimensions:
Measures approximately 15cm(W) x 9.5cm(H) x 3.5cm(D)
Customer Reviews
Looks like

How To Swear In Sign Language

doesn't have any reviews yet. Have you tried it out? Let us know what you think!
Leave a review
This site only delivers to .
We ship to 242 countries,
choose yours

here