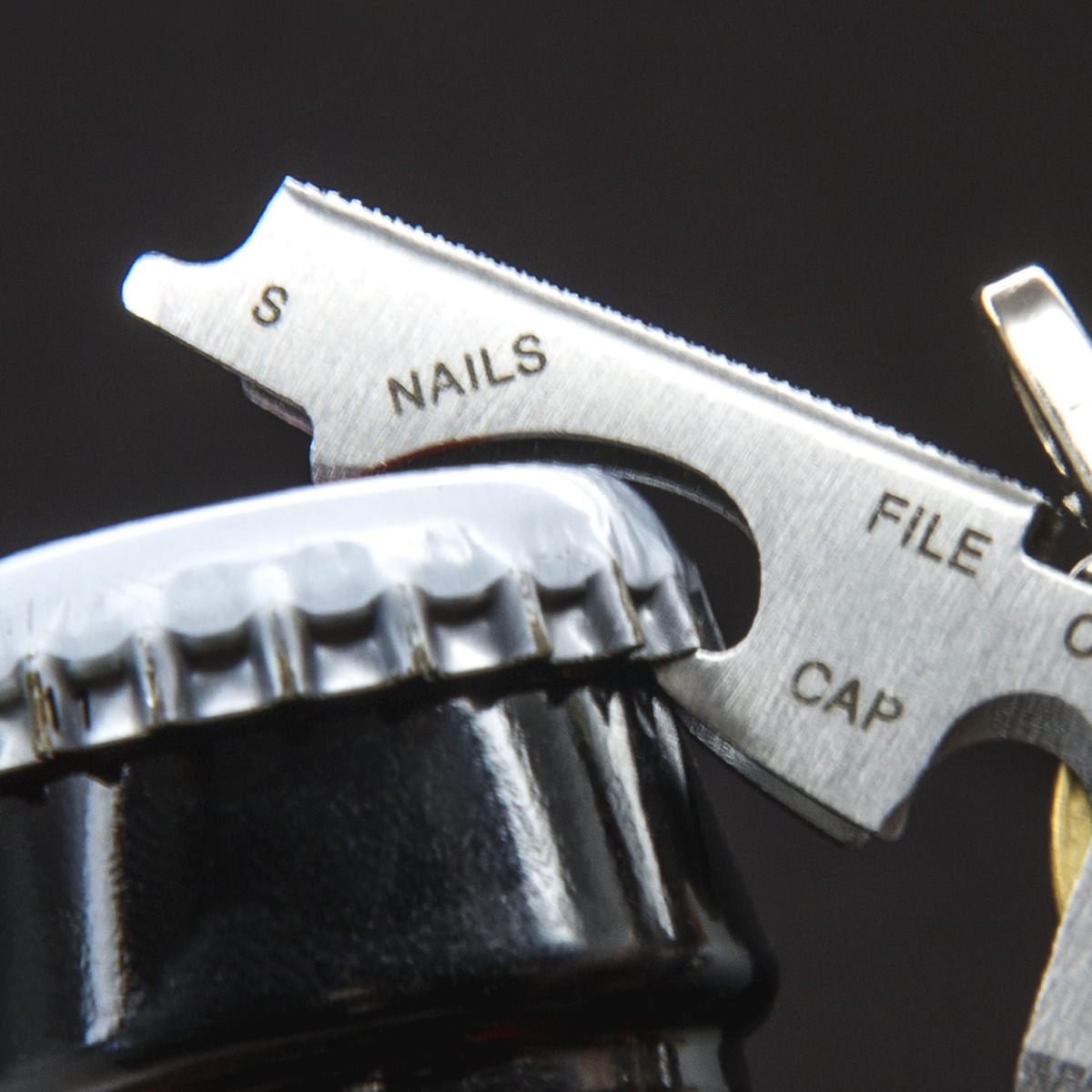 Key Features:
A handy key cover that will turn your key into a toolkit.
Comes on its own keyring.
Includes 3 screwdrivers, a nail file, tweezers, wire cutters and a bottle opener.
About as Bear Grylls as us mere mortals are gonna get.
More Info:
Multi-Tool Key Cover
The ultimate in pocket-sized efficiency, this Key Cover Toolkit fits over most standard door keys to transform it into a multi-functioning tool.
Product Details:
Key Upgraders
Multitool: The key upgrader with clip bracket can cope with a surprising number of tasks
Includes 3 screwdrivers, nail file, tweezers, wire cutter and bottle opener
Use the clip bracket to attach other keys or hang other things you need on your key ring
Size: approx. the size of an ordinary front door key
Weight approx. 40 gram
Recommended from 18 years
Customer Reviews
Looks like

Multi-Tool Key Cover

doesn't have any reviews yet. Have you tried it out? Let us know what you think!
Leave a review
Welcome to Firebox!
For all deliveries to the UK you can stay right here at firebox.com
For all deliveries to a country in the European Union please go to firebox.com/eu