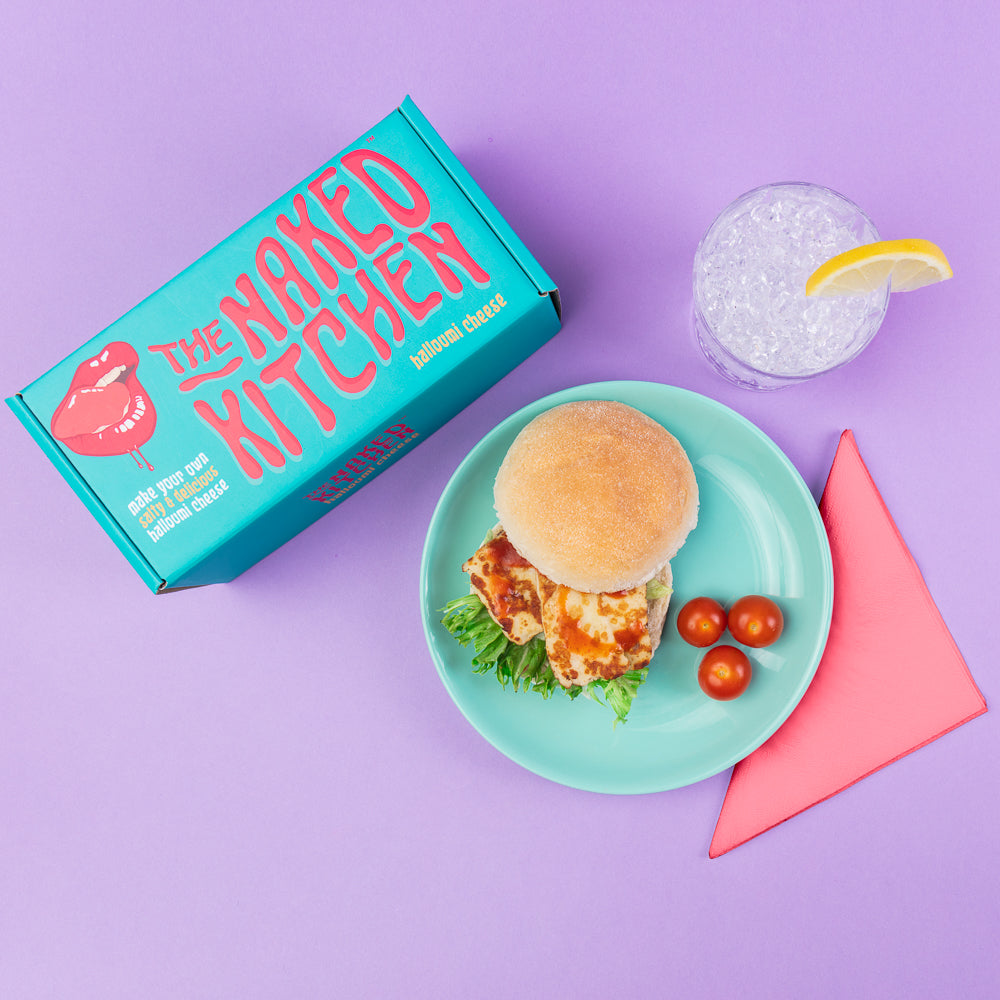 Key Features:
Everything you need to make 8 batches of mouth-watering halloumi
The ideal first foray into cheese creation – it's so easy!
Tastes infinitely better than the usual supermarket rubber
More Info:
Naked Kitchen - Make Your Own Halloumi
Just take a moment to envisage a sizzling slab of freshly-grilled, homemade halloumi – salty, squeaky and f*cking delicious.

Our Make your own Halloumi kit contains enough equipment and ingredients to make eight (yes eight!) batches of mouth-watering halloumi – all you need to do is add your own milk!

If you're not too hungry and have the patience to leave your cheesy creation in the fridge overnight – do it, it's worth the wait. The salt and mint will have time to fully infuse into the halloumi and the resulting flavour is absolutely sublime.
Product Details:
Please Note:
For each batch you will need: 4 litres of milk, a large pan with a lid, knife, slotted spoon, mixing bowl and a colander
Product Features:
Everything you need to make 8 batches of halloumi
Tastes so so so so good!
Kit Includes:
1x Thermometer
1x Cheese mould
2x Vegetarian rennet sachets
1x Pack of cheese salt
1x Pack of dried mint
1x Easy to follow instructions
Dimensions:
Measures approximately 24cm(W) x 11.5cm(H) x 10cm(D)
Customer Reviews
Leave a review
The instructions that came with the kit are too vague. How much milk? What sort of milk?
This site only delivers to .
We ship to 242 countries,
choose yours

here