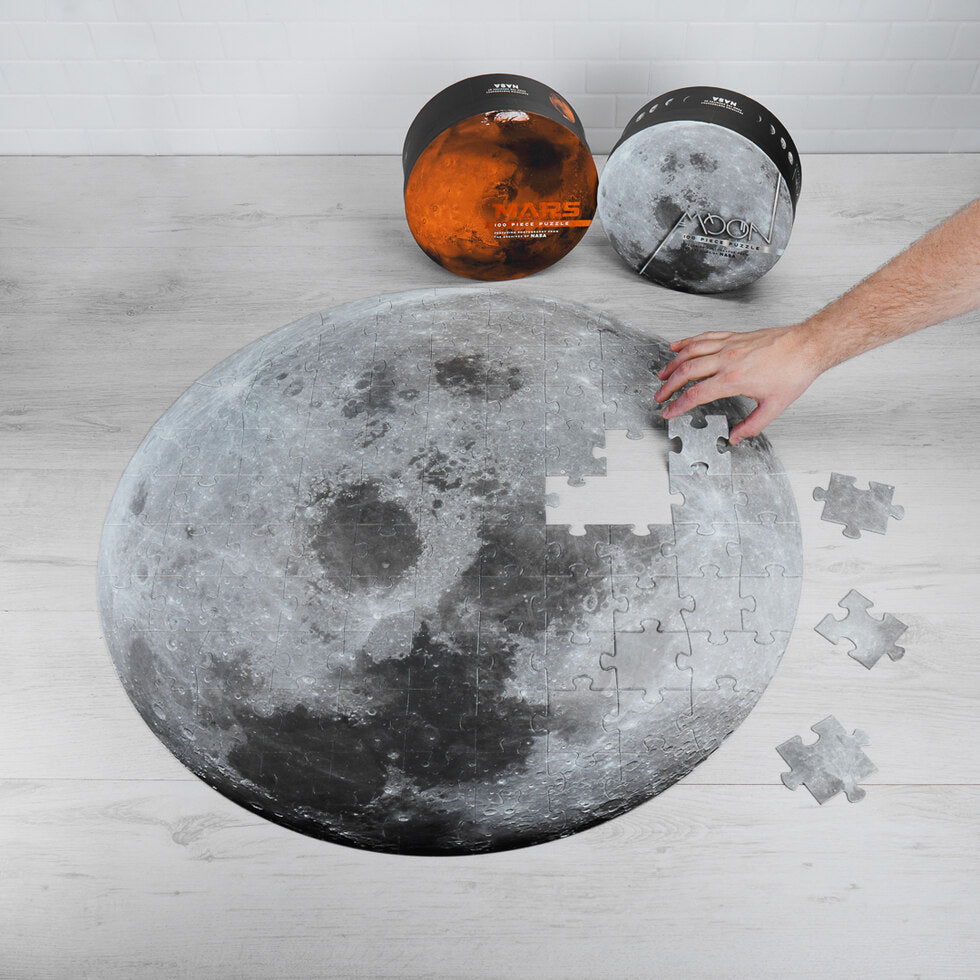 Key Features:
Embark on your own intergalactic mission
Based on gorgeous photography from the NASA archives
100 pieces and measures 76cm across when finished – it's bladdy huge!
Officially licensed by NASA (buy 'em and fund our next space voyage!)
More Info:
NASA Puzzles
2019 marked the 50th anniversary of the Apollo 11 Moon landing. Why the hell has no one been back since?! And we've still not landed humans on Mars. Lazy.

Anyway, you've now got your own planet-shaped mission to worry about – completing these NASA Puzzles.

Made up of 100 pieces and based on photography from the official NASA archives, by buying these puzzles you'll be indirectly funding humanity's future intergalactic endeavours! Maybe.

'Bonus points' for meticulously completing the Moon puzzle from left to right, starting with total eclipse, to thin crescent, to half-moon, all the way to glorious full moon. What a journey. Extra bonus points for hiding a piece until the end and exclaiming "Houston, we have a problem".
Product Details:
Product Features:
Measures 76cm across once finished!
100 pieces
Choose between Moon and Mars puzzles
Officially licensed and based on photography from the NASA archives
Dimensions:
Measures approximately 23cm(L) x 23cm(W) x 6.5cm(D)
Customer Reviews
Looks like

NASA Puzzles

doesn't have any reviews yet. Have you tried it out? Let us know what you think!
Leave a review
This site only delivers to .
We ship to 242 countries,
choose yours

here