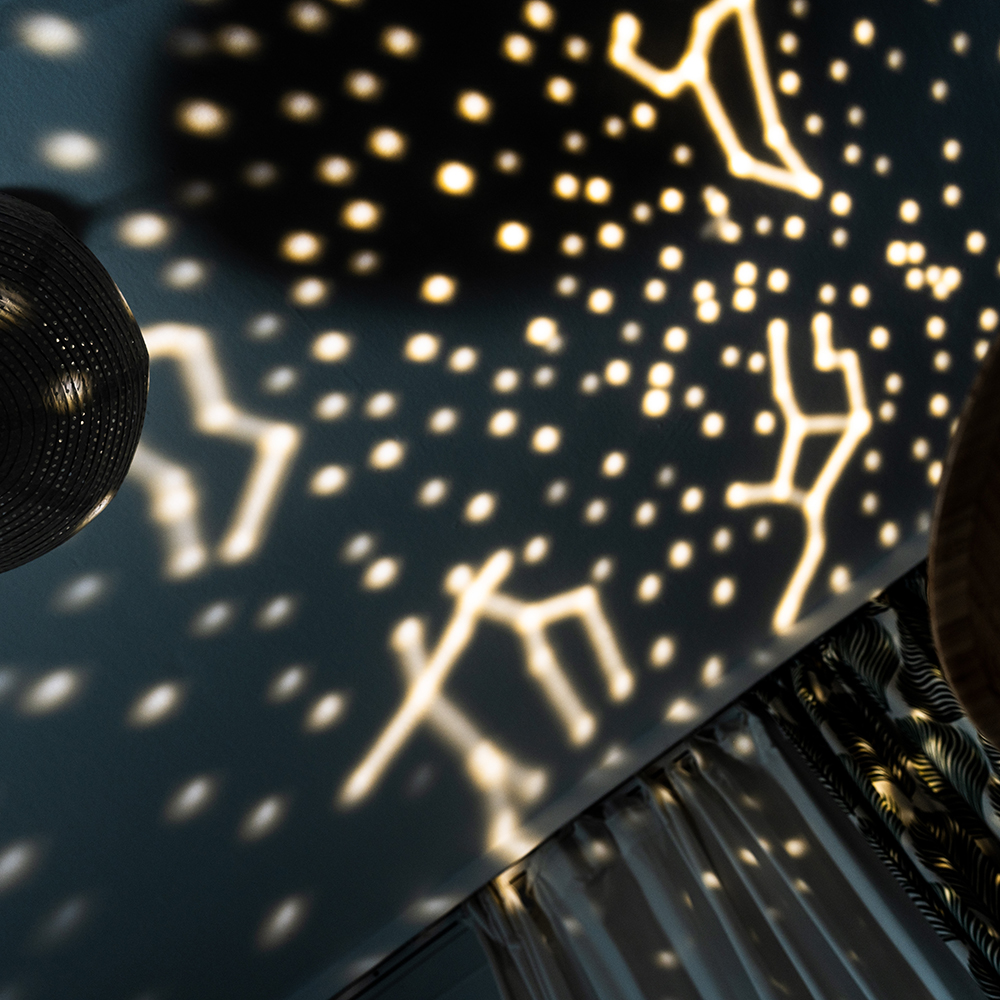 Key Features:
Project the night sky on your walls and ceiling.
Includes 3 different modes for colour and movement options.
Turn any room into a celestial sanctuary.
No unpleasant G-Force training or zero-gravity sickness.
More Info:
Planetarium Projector
"The eternal silence of these infinite spaces", Master Pascal sighed, "terrifies me." Well, perhaps he would have been less terrified if he'd had this planetarium projector in his study back then to break him in gently.
The projector turns your room into a space sanctuary at the touch of a button, and with 3 modes to choose from you can match it to your mood. It makes for an impressive mood light and a great gift for astronomy geeks or those who just want to chill out in their own little universe.
Product Details:
Planetarium projector
Like a real planetarium, it projects the night sky onto your ceiling and walls simultaneously
Excellent as a mood/night light
Simple operation with 3 buttons
Button functions: white light, RGB light, display rotation
Operated by USB cable or 4 x AAA batteries (not included)
Power input: 5V
Material: plastic
Approx dimensions: Total: 14 cm height, 12 cm diameter, 11 cm base diameter; USB cable: 78 cm long; Packaging: 13 x 13 x 14.5 cm
Weight approx. 280 grams
Customer Reviews
Looks like

Planetarium Projector

doesn't have any reviews yet. Have you tried it out? Let us know what you think!
Leave a review
Welcome to Firebox!
For all deliveries to the UK you can stay right here at firebox.com
For all deliveries to a country in the European Union please go to firebox.com/eu