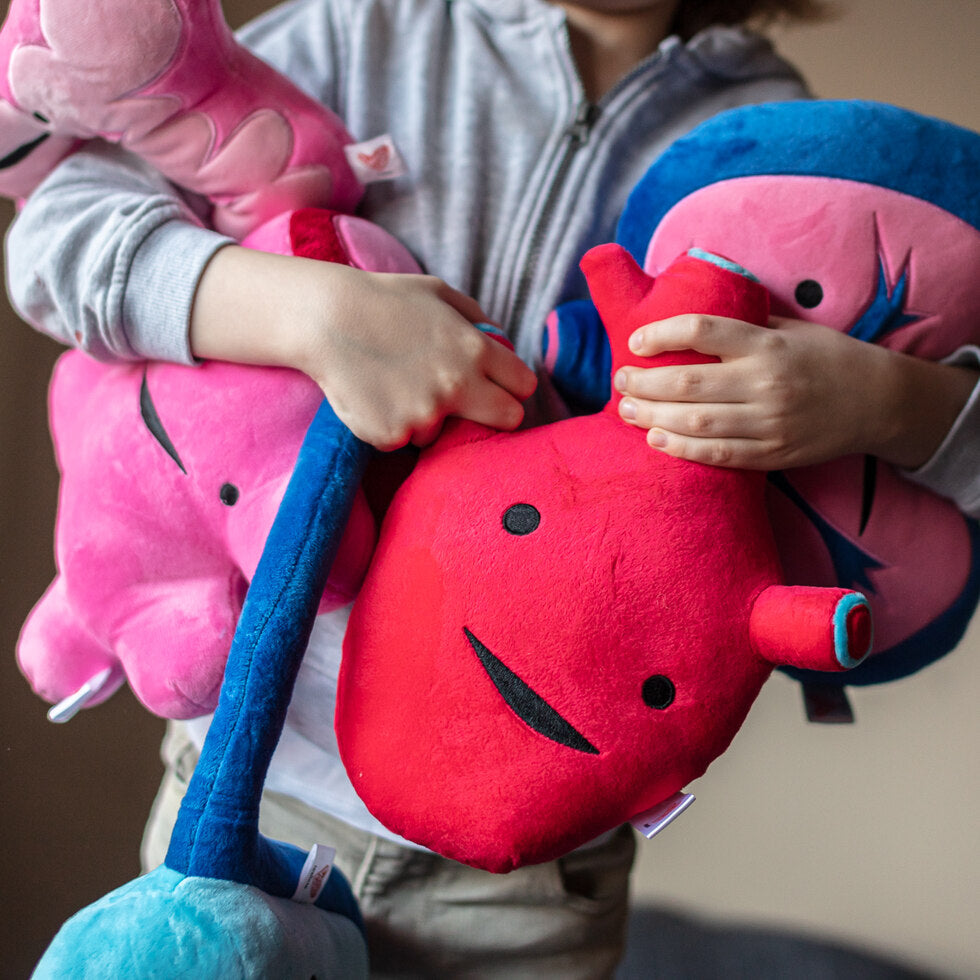 Key Features:
Waaaay more exciting than another 'get well' card!
Good luck charms, educational toys, in-jokes between mates
It's the perfect gutsy gift!
Supremely huggable and made from soft polyester
"If I only had a..."
More Info:
Plush Organs
Ever wanted to hug a heart? Befriend a bladder? Cuddle a kidney? Embrace a brain? Get cosy with a colon? Recline with a rectum? Laze about with a lung? Tuck yourself in with a testicle? Good news – you are a very unusual human in precisely the right place!

Meet Plush Organs, the cute and cuddly version of all your favourite innards. Just look at their adorably demented little faces!

Whether it's a daft in-joke between friends, an educational toy, a good luck charm or a post-op celebration – these award-winning plushes are the perfect gutsy gift

In all seriousness these lil' guys have been helping people laugh in the face of terrible illnesses since 2005! Don't clutter up someone's bedside table with another boring 'get well' card – cheer them up with a cheeky Plush Organ!
Product Details:
Product Features:
Huggable plush organs
Eight cute and cuddly innards to choose from – one for every occasion!
The perfect get well soon gift
Made from super soft polyester
Safe for ages 3 and up
Dimensions:
Measures approximately 28cm(W) x 25cm(H) x 10cm(D)
Customer Reviews
Leave a review
This site only delivers to .
We ship to 242 countries,
choose yours

here