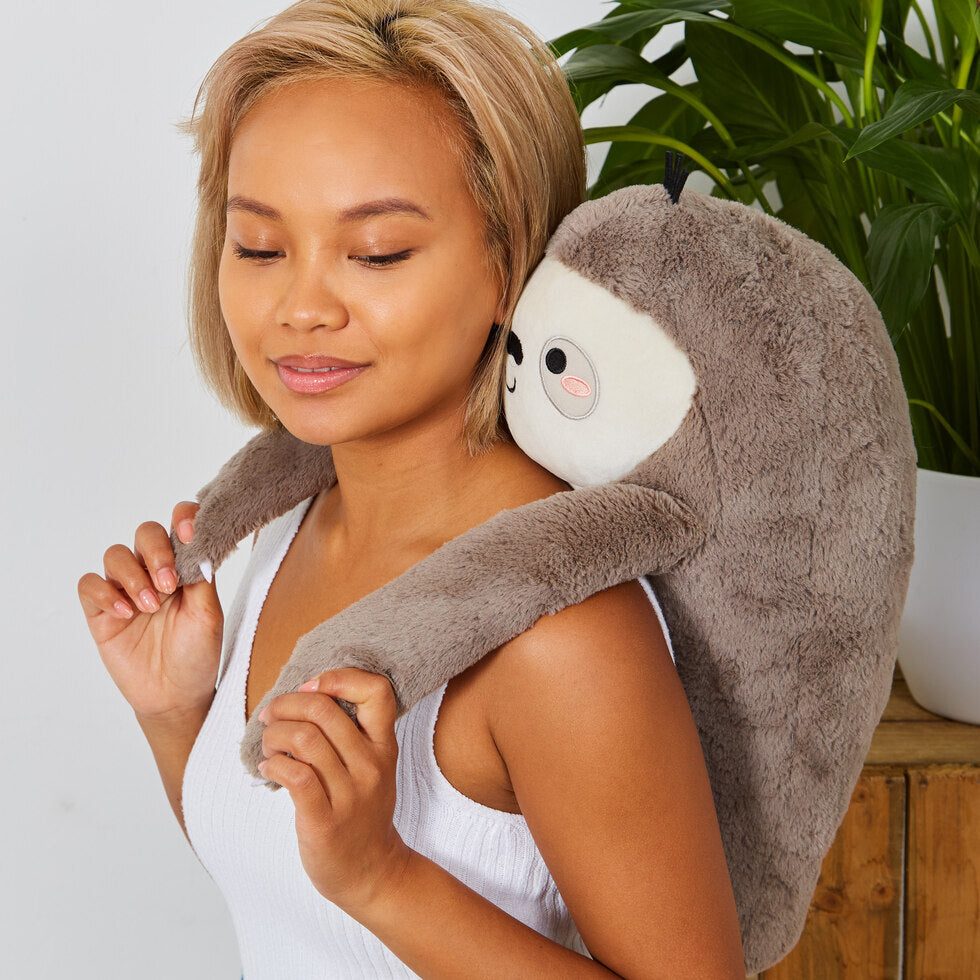 Key Features:
Let a sweet little sloth snuggle you up
Soothe your spine after another long day of dodgy posture
You're not going to want to take him off
Pop some batteries in him and you're good to go
More Info:
Sloan the Sloth Back Massager
If you're in the middle of the venn diagram of 'got a sore back' and 'needs a hug from an adorable animal', we've got just the thing. This sweet sloth drapes around your shoulders to give you a cuddle and vibrate your spinal woes away.

You just know whoever designed this little guy has never seen a real sloth because he's so cute and real sloths are kind of creepy. We're not being rude, they've just got these mad long claws and they slink about in a weird way. This massager is a sweet little cupcake in comparison.

Thank goodness they didn't give him claws, even if having your back gently scratched is rather marvellous.
Product Details:
Product features:
Vibrating sloth shaped back massager
Made of polyester, cotton
3 x AA batteries required (batteries not included)
Dimensions:
Measures approximately 40.8cm (H) x 23cm (W) x 20.5cm (D)
Customer Reviews
Leave a review
Cute product made a nice present.
This site only delivers to .
We ship to 242 countries,
choose yours

here