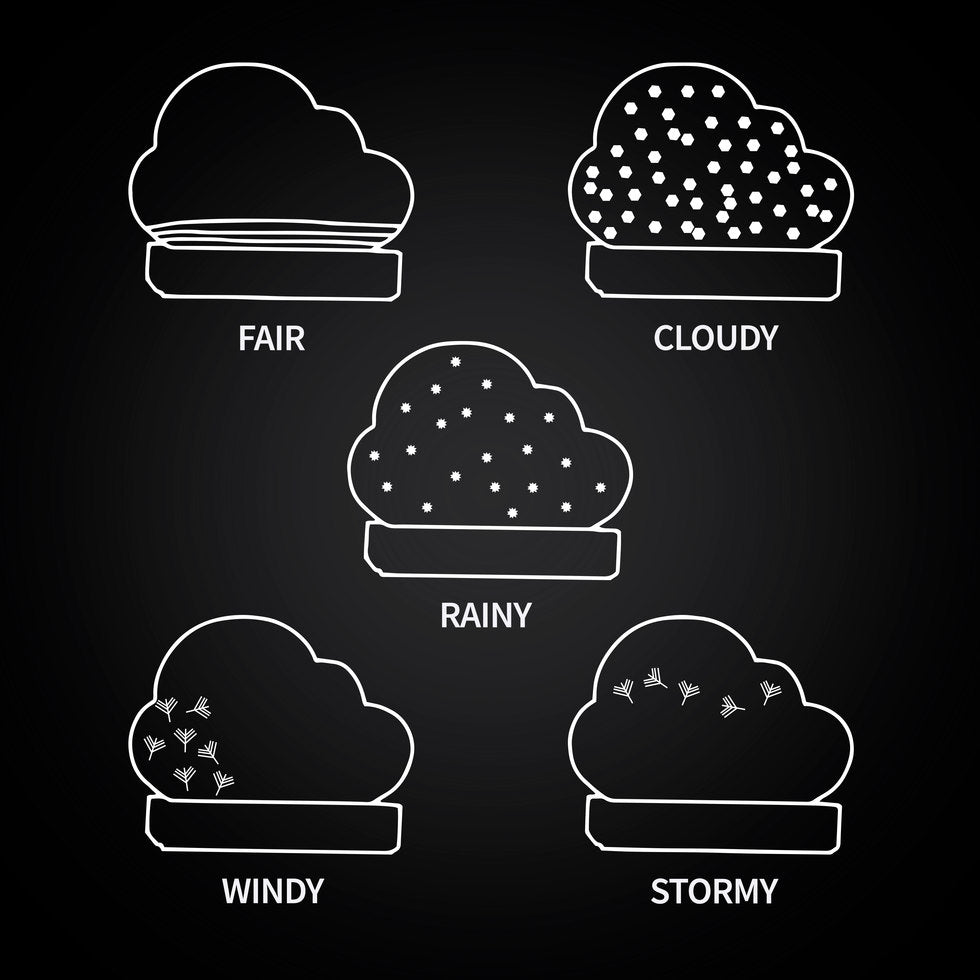 Key Features:
The foolproof weather-o-meter
Never rely on your uncle's trick knee that plays up when it's raining again!
The crystals inside react to different weather conditions
For example, clear liquid = clear skies
A functional piece of modern home decor? Sign us up tbh
More Info:
Storm Cloud Weather Predictor
The weather, a fickle mistress. Perhaps the ficklest mistress. Never get caught in the rain again with this stunning bit of magic. Technology? Pfft, nah.

This storm cloud was what Admiral Fitzroy used on his epic voyage with Charles Darwin aboard the HMS Beagle. In 1831. And we've been collectively sleeping on this advanced alien sorcery. Unbelievable.

Basically, the liquid inside the storm cloud will indicate what the weather has in store for you. It's full of these delicate little crystals that freak out to match the weather.

We know, we were all skeptical, too. But then it started hailing and we knew before it even happened. True story.
Product Details:
Please note:
Rome wasn't built in a day. This puppy takes a week to acclimatise but the liquid inside the storm cloud will indicate what the weather has in store after this short period.
Product features:
Storm cloud weather predictor
Neat little glass cloud on wooden base
Tells you what's going on with the weather!
Little crystals inside the glass react to the weather and air pressure
Basically magic
Customer Reviews
Leave a review
had one for a year and yes it does work...especially during our recent hot spell to be honest i thought it had died as all the crystalls had gone lol only 20 less later they re appeared tru to form a grat talking poit

This site only delivers to .
We ship to 242 countries,
choose yours

here