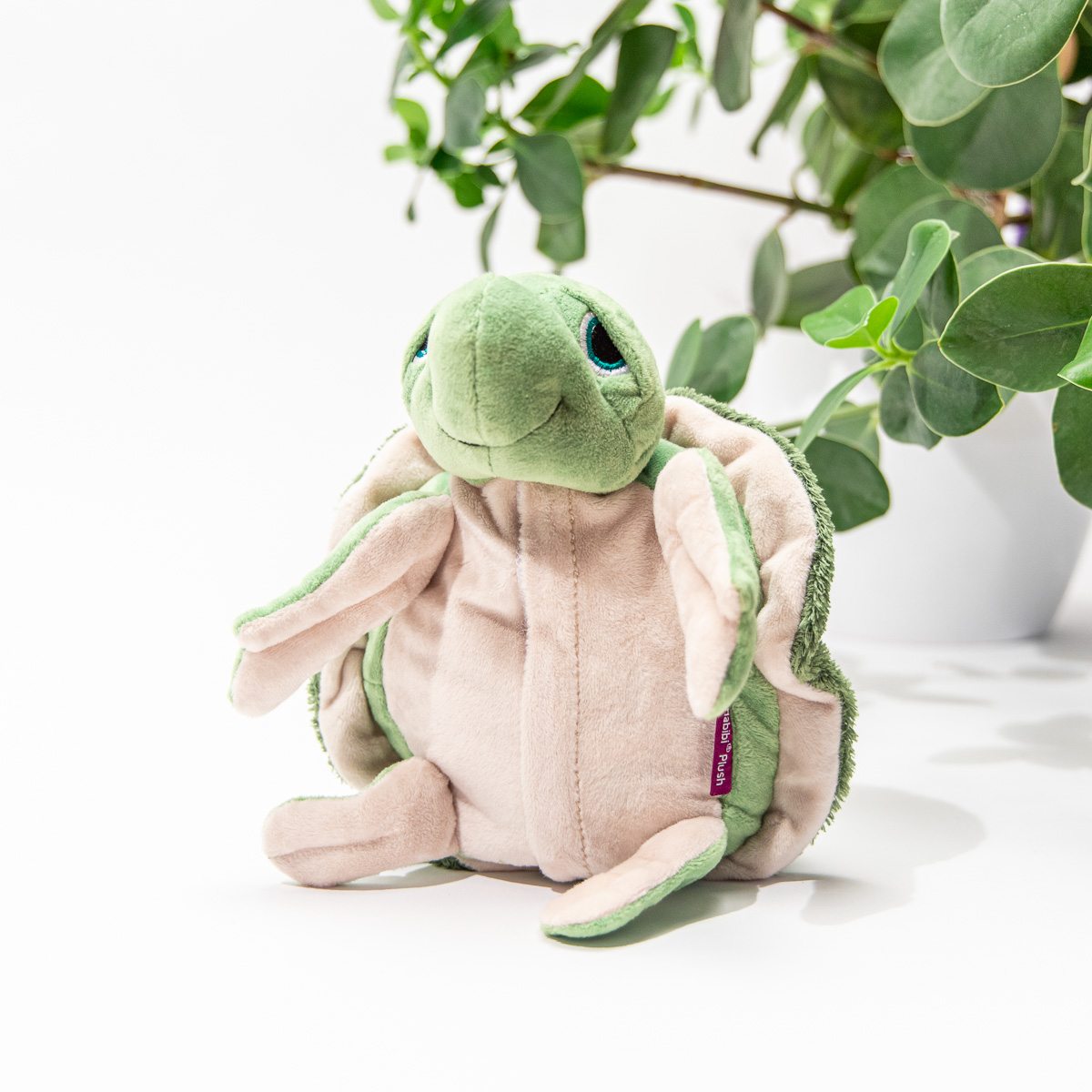 Key Features:
Microwavable plush turtle filled with heatable grain and aromatics.
Great cuddle buddy for cosy nights on the couch.
Grain insert heats up quick and cools down slow.
Perfect gift for kids or adults.
More Info:
Turtle Heat Pack
This Turtle Heat Pack is the perfect buddy for chilly days. Simply pop him in the microwave and enjoy his beautifully fragranced, cosy cuddles without having to worry about getting a lecture from David Attenborough.
Product Details:
Water turtle heat pad
Filled with 100% millet with essential aroma blend
To heat: Remove grain pillow from fabric cover and place in a fireproof bowl in the microwave
Place a small cup of water in the microwave while heating - to prevent the grain filling from drying out
Heating times: 600-800 watts - max. 90 seconds, 850-1000 watts - max. 60 seconds
Cleaning: fabric cover can be washed in the washing machine (30°C); wipe grain pillow with damp cloth only
Material cover: 100% polyester
TIP: Aroma mixture of the millet filling wears off over time and can be enhanced with an essential fragrance oil if necessary.
Instructions (German, English)
Measures approx. 26 x 26 x 7 cm
Weight approx. 700 gram
NOTES: Only suitable for heating in the microwave - only heat the grain pillow
For diabetics with neuropathy, grain pillows are only conditionally suitable
.When first heated, there may be a slight build-up of moisture on the surface due to the natural millet filling - sets in after repeated use
Temperature of the grain filling may increase independently after removal from the microwave
The temperature of the grain filling may increase automatically after removal from the microwave./li>
Before using the heating product, make sure that the product is not too hot by kneading it intensively
Reheating is only possible when the product has cooled down completely after at least 2.5 hours< /li>
The temperature of the grain filling may rise by itself after removal from the microwave< /li>
After cleaning and before the next heating, the grain pillow must be completely dry
Make sure that the grain filling never gets damp or wet (mould)
.
Customer Reviews
Looks like

Turtle Heat Pack

doesn't have any reviews yet. Have you tried it out? Let us know what you think!
Leave a review
This site only delivers to .
We ship to 242 countries,
choose yours

here