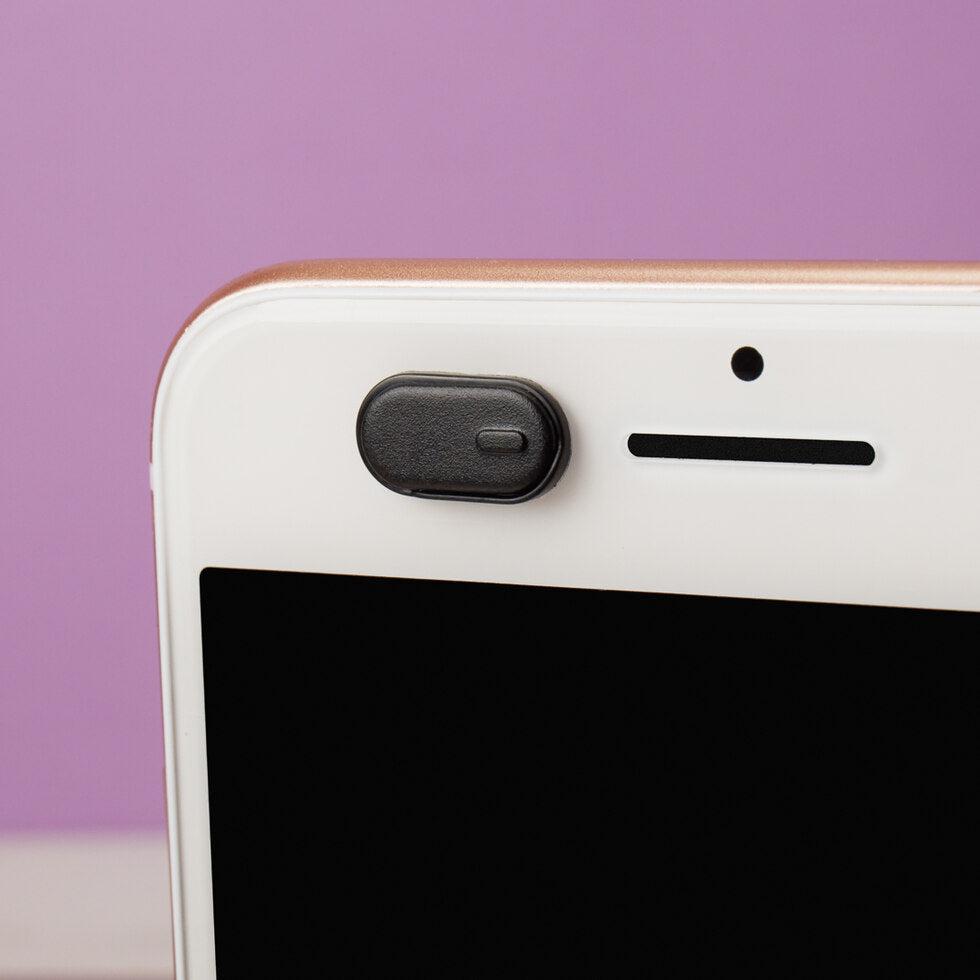 Key Features:
They can take our data, but they'll never take our picture!
Don't put a manky sticker on your lovely laptop – use these instead!
Handy swivel flap so you can switch between taking pics and total privacy
Attaches without leaving a sticky residue or scratching your devices
Set of three so you can secure your phone, tablet, computer etc.
More Info:
Privacy Webcam Covers
Hate to say it, but we live in an age where people get spied on quite a lot. Whether it's by the government, the media, the apps we use every day, or some really bored nerd – everyone wants a bloody piece!

It can feel quite exposing, that dark camera lens staring back at you ominously. Is it watching? Is it recording? Well, now you can put two fingers up to any unwanted snoopers with this set of three Privacy Webcam Covers.

They stick securely to your devices and have a handy swivel flap so you can quickly toggle between taking photos and total privacy. These slimline covers use a special adhesive so they can be easily removed and won't leave a gummy residue or scratches on your device.

We'll admit it, a few years ago we scoffed at our mates who taped across their laptop webcams, but now the invasion of privacy is more real than ever. This is the smartest solution we've found – nice and unobtrusive, just stick it on and forget about it.

Need further convincing? Mark Zuckerberg, Mister Facebook, Doctor Data himself has tape across the camera on his laptop. Seriously, there's a picture, Google it. Better safe than sorry!
Product Details:
Product Features:
Protects your privacy!
Handy swivel flap to reveal and conceal your camera
Sticks over laptop webcams, smartphone cameras, tablet cameras, the lot!
Easy to remove and won't leave a sticky residue
Comes in a pack of 3
Dimensions:
Box measures approximately 8m(W) x 12cm(H) x 0.5cm(D)
Customer Reviews
Looks like

Privacy Webcam Covers

doesn't have any reviews yet. Have you tried it out? Let us know what you think!
Leave a review
This site only delivers to .
We ship to 242 countries,
choose yours

here