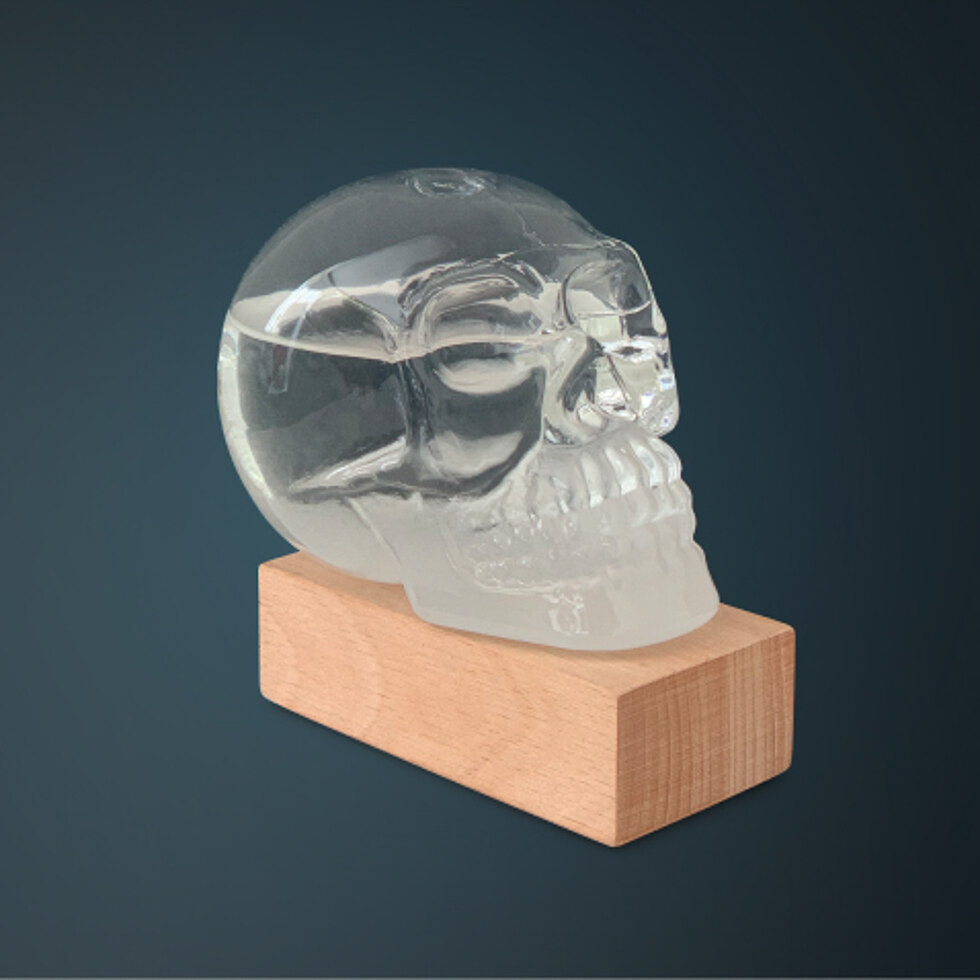 Key Features:
Keep a head of the weather
No need to rely on iffy apps or looking out the window
The liquid inside the skull reacts to atmospheric conditions
It changes its appearance to show you what weather's coming up
e.g. Clear liquid = clear skies. Large crystals = storm's a'coming
It's basically magic
More Info:
Storm Skull Weather Predictor
Sick of leaving the house without a coat and getting caught in the rain and chilled to the bone? Sounds like a job for our Storm Skull Weather Predictor.

This stylish little skull uses the same 'futuristic alien technology' Admiral Fitzroy employed to preempt a storm on his famous voyage with Charles Darwin, aboard the HMS Beagle. The liquid crystals inside the skull react to atmospheric conditions and change their form to indicate what the weather has in store for you!

Don't rely on iffy weather apps or looking out the window, just glance at this skull to get the inside scoop on the day ahead.
Product Details:
Please Note:
The skull takes about a week to acclimatise but the liquid inside the storm cloud will indicate what the weather has in store after this short period of time.
Product Features:
Stylish glass skull-shaped weather predictor
Sturdy wooden base
Tells you what's going on with the weather!
Liquid crystals inside the glass react to the weather and air pressure
Dimensions:
Measures approximately 10cm(W) x 6.2cm(H) x 10.2cm(D)
Customer Reviews
Looks like

Storm Skull Weather Predictor

doesn't have any reviews yet. Have you tried it out? Let us know what you think!
Leave a review
YOUR RECENTLY
VIEWED ITEMS
Welcome to Firebox!
For all deliveries to the UK you can stay right here at firebox.com
For all deliveries to a country in the European Union please go to firebox.com/eu