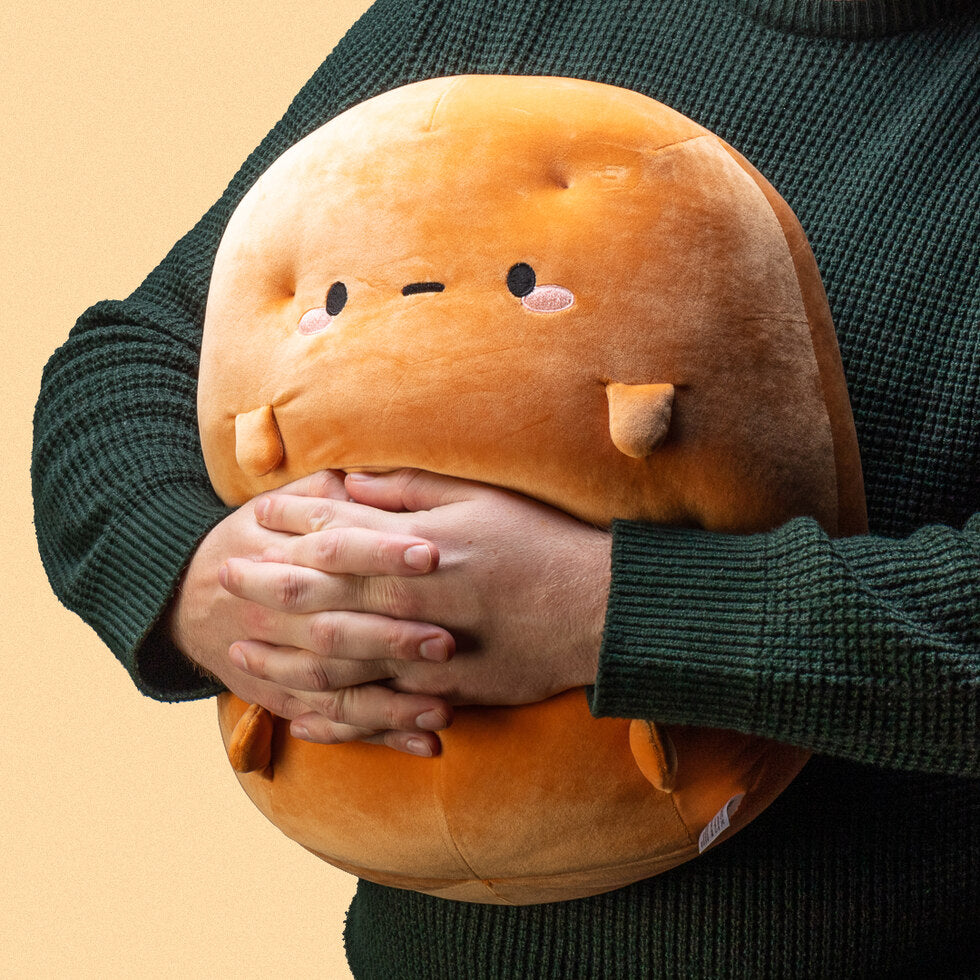 Key Features:
Always down for getting snuggly and bingeing a boxed set
Won't judge you for wearing your PJs all day
The perfect gift for friends and loved ones who are home alone
Ridiculously soft and huggable
Thank you couch potato!
More Info:
Tayto the Couch Potato Giant Plush
Feeling lonely? Missing a partner or a loved one? Not for much longer! Meet your new plush and cuddly companion – Tayto!

This enormous huggable couch potato is here to help you appreciate the simple pleasures of staying indoors and doing aaaabsolutely nothing. Oh and he's the perfect sounding board for when you're making plans...

What's that Tayto? You want me to stay in my pyjamas, order another large pizza and binge-watch The Office for the next five hours? Oh, you think we should get a tub of Ben & Jerry's as well? Whatever you say Tayto, you've twisted my arm!
Product Details:
Product Features:
Gigantic cuddly couch potato
The perfect gift for friends and loved ones who are home alone
Super soft and cuddly
Plush polyester exterior, squidgy and huggable polyester stuffing interior
33cm tall!
Dimensions:
Measures approximately 25.4cm(W) x 33cm(H) x 25.4cm(D)
Customer Reviews
Leave a review
Ordered for a Christmas gift and he is the softest potato ever! I almost don't want to gift it so I can keep for myself, very happy with this big potato boi :)
Too cute to give away!! I'm so happy to have got it before sold out. Can't wait for this to come back in stock so I can gift one to my best friend birthday.
YOUR RECENTLY
VIEWED ITEMS
Welcome to Firebox!
For all deliveries to the UK you can stay right here at firebox.com
For all deliveries to a country in the European Union please go to firebox.com/eu