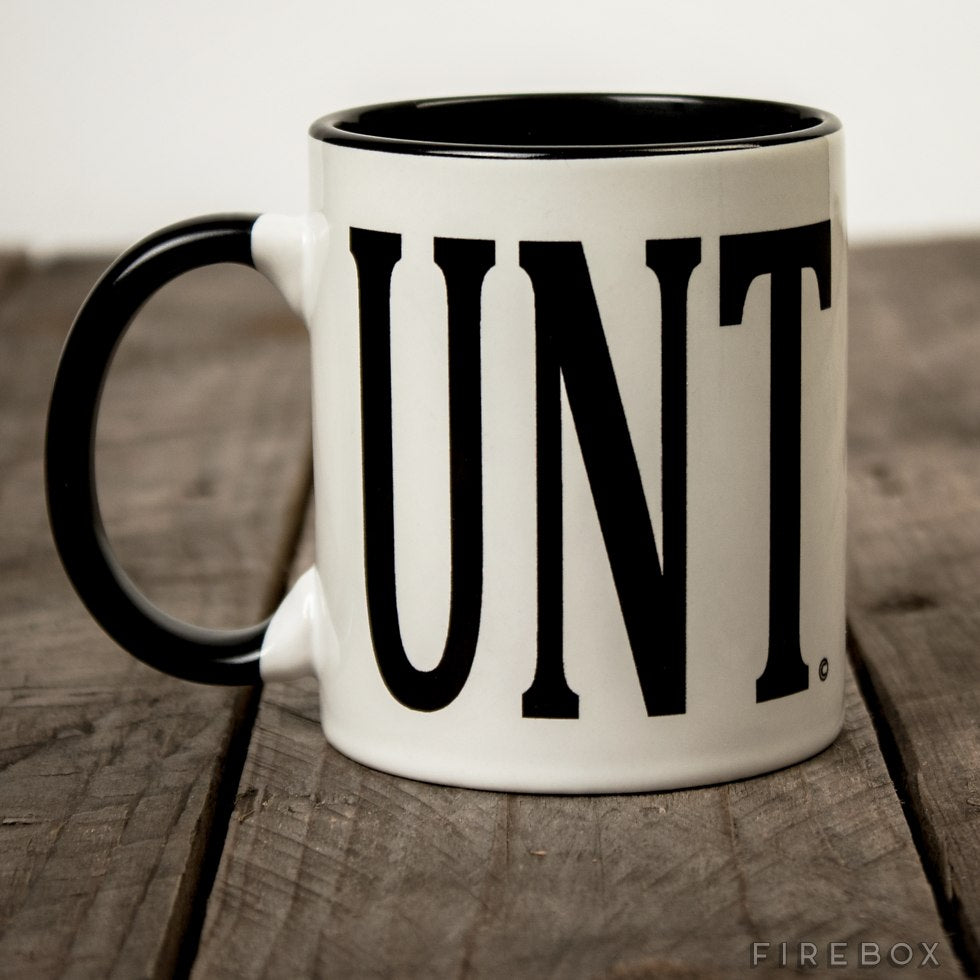 Key Features:
Excellent beverage serving abilities
High quality glazed ceramic construction
Oddly familiar selection of letters
C-shaped handle
More Info:
UNT Mug
UNT.

What is UNT?

Is it some kind of curious code? Perhaps it's a super-secret luxury brand, or simply a popular nickname in some far-flung part of the world?
Actually, now you mention it, we heard someone shouting it on the street the other day.

All we know about this mysteriously named mug is that is features a sturdy 325ml ceramic body with three unexplained letters and a large black c-shaped handle.
Product Details:
Please Note:
Depending on how much and from what direction you look at this mug, it may appear to contain a "rude" word
Product Features:
Quality ceramic construction
Left AND right handed
Excellent for holding/serving beverages
Dimensions:
Measures approximately 9.5cm(H) x 8cm(Ø)
Customer Reviews
Leave a review
Lol. UNT isn't a mystery. It's the abbreviation for University of North Texas, located just north of Dallas Texas USA. There was a marketing faux pas that ended up with the classic 'C' UNT mugs going to stores.
This site only delivers to .
We ship to 242 countries,
choose yours

here