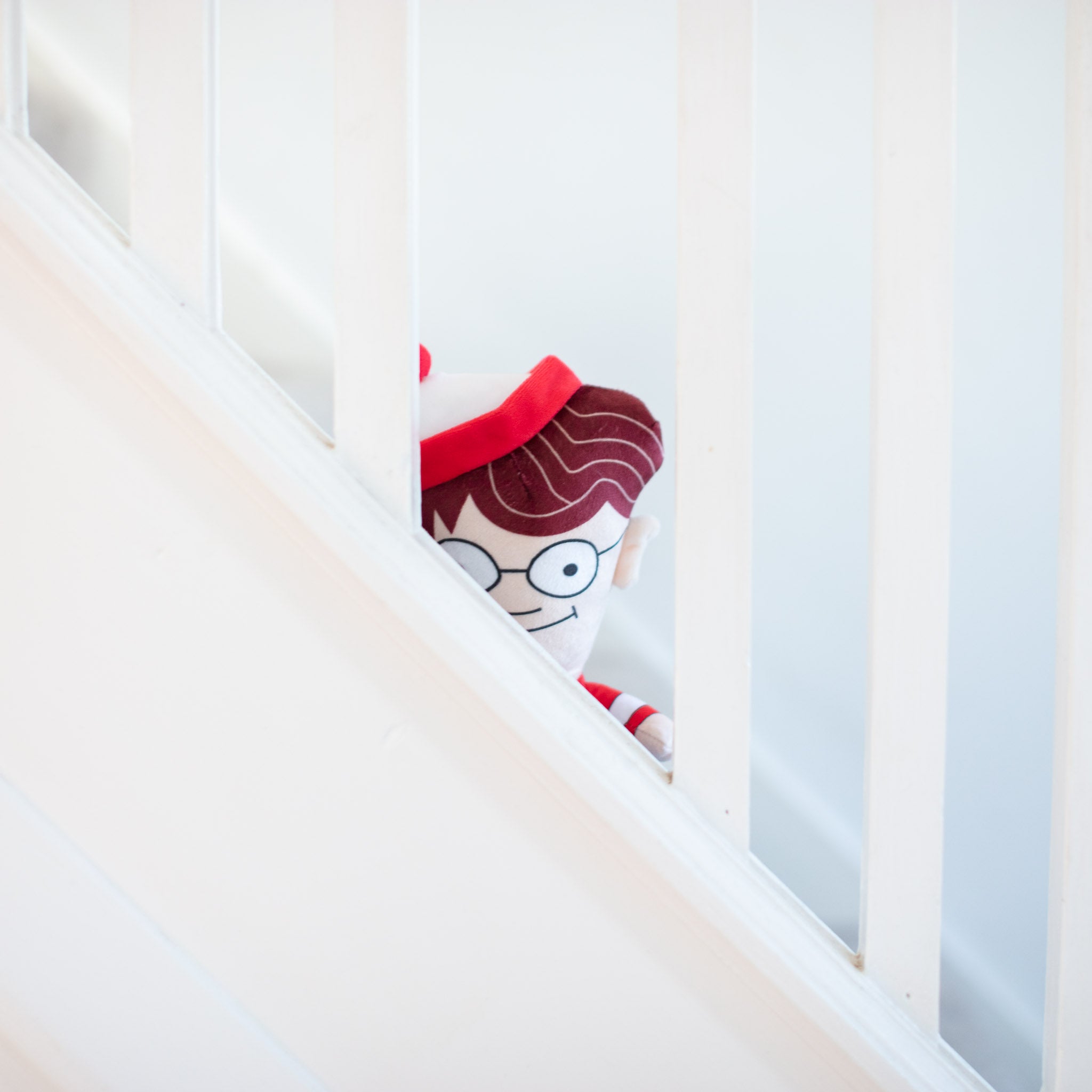 Key Features:
A real-world twist on the classic Where's Wally formula
Take turns to hide Wally around the house
Listen out for his voice to help you find him
He calls out five different phrases
Much easier on the eyes than the original tiny illustrations!
Officially-licensed Where's Wally merchandise!
More Info:
Where's Wally? Hide & Seek Plush
Once you know where Wally is, the fun sort-of ends. Seriously, whether it's a packed out amphitheatre or a crowded beach; just hand us an old Where's Wally book – we still remember where he is. And the dog. And the wizard.

It's time for a new game! Say hello to the Where's Wally? Talking Plush.

Hours of family fun awaits with this interactive, and very cuddly version of Wally! Take turns to hide the intrepid traveller around the house then listen out for his voice - he'll call out five different phrases to help you find him.

If you fancy upping the ante you could always recreate some classic Where's Wally scenarios and play the game at the zoo, or the circus, or the aquarium etc.
Product Details:
Please Note:
3x button cell (included but not replaceable)
Product Features:
Interactive plush version of Where's Wally
Take turns to hide him, then follow his voice to find him
Calls out five different phrases
If you were really bad at finding Wally in books, this will make things a lot more fun
Officially-licensed Where's Wally merch
Dimensions:
Measures approximately 15.5cm(W) x 21.5cm(H) x 12.5cm(D)
Customer Reviews
Looks like

Where's Wally? Hide & Seek Plush

doesn't have any reviews yet. Have you tried it out? Let us know what you think!
Leave a review
This site only delivers to .
We ship to 242 countries,
choose yours

here