15 Father's Day Gift Ideas for Every Kind of Dad
If your dad deserves more than a generic bottle of aftershave this year, but you have the imagination of a potato, then check out our Father's Day Gift Guide for rad dads. We've selected 15 gifts from our awesome wares that will make it look like you actually put in some effort for once – and with super fast shipping, you've still got time to get your order in. If our gift guide leaves you thirsty for more imaginative present ideas, make sure to check out the full Father's Day Collection here.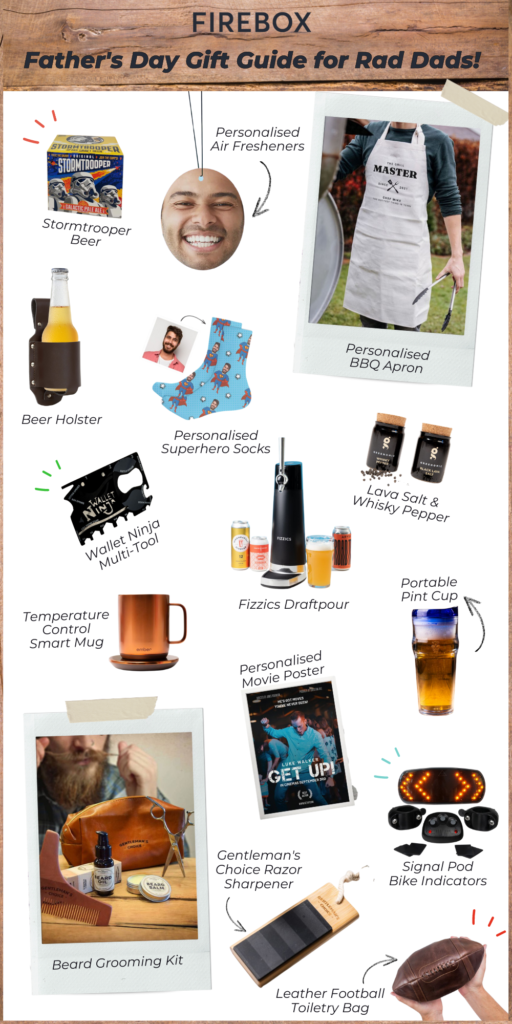 A Father's Day Gift Guide With a Difference
It might not seem like it sometimes, but just because he's your dad doesn't mean he's not cool in his own little way. It's possible that he was a total badass once – a really, really long time ago. This part of him didn't die when you were born, it just shrivelled up a bit and is currently laying dormant in a dusty corner of his brain. We're here to help you hydrate it, bring it back to life for one day with a token of gratitude that pays tribute to the dude he once was, before the dad jokes and garden centre obsession came along.
So, whether he's into gadgets or gourmet, self-care or sipping craft beer, get him something that he won't see coming with our Father's Day Gift Guide for rad dads.
Choose Your Dad:
The Gadget Dad
The Brew Dad
The Groomed Dad
The Chef Dad
The Best Dad
The Daddy of Father's Day Gift Guides
So, there you have it; you've gone from having no idea what to get him, to having so much choice you can't decide. At least you've got the next 15+ years sorted for Father's Day inspiration! Make sure to check out our full Father's Day Collection for more quirky gifts for rad dads.