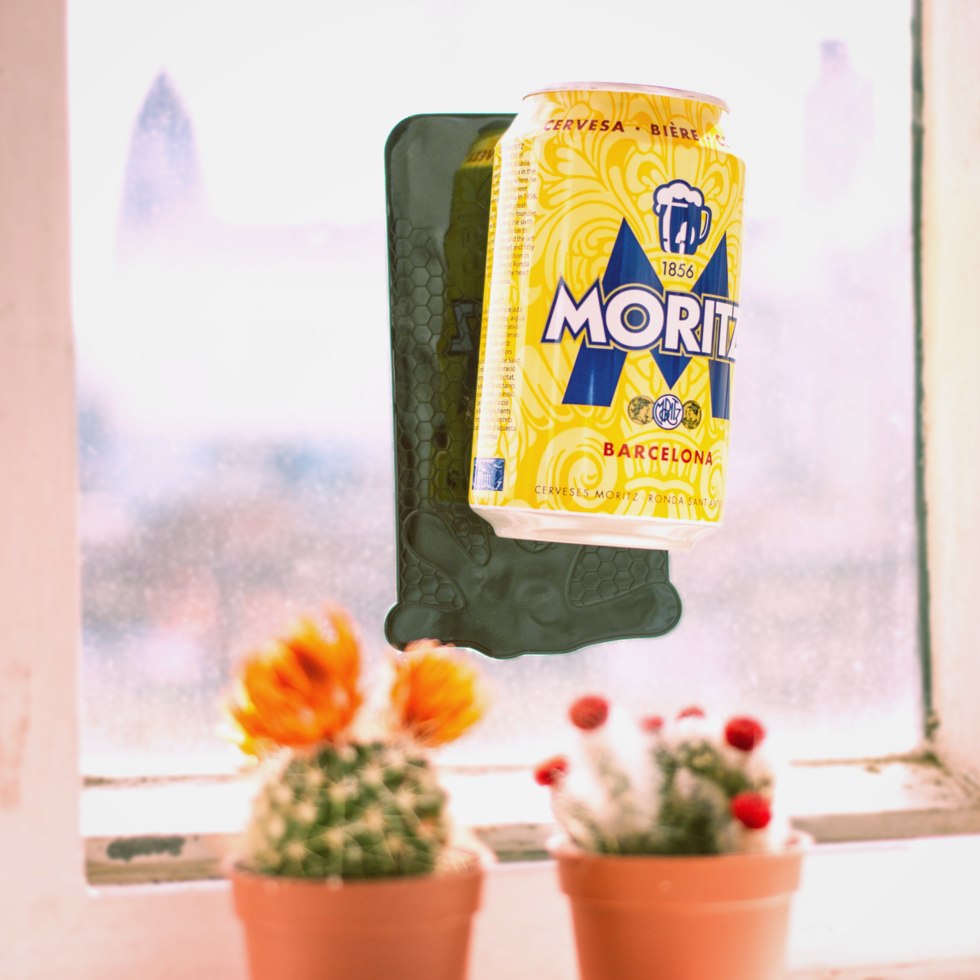 Key Features:
Sticks sunglasses, smartphones, pens, keys and much more
Uses a miraculous polymer compound
No glue, no magnets, no stains – it just grips
Non-toxic and hypoallergenic
Watch in wonder as your possessions defy gravity
More Info:
Grip Strip
Like the clinging feet of a tenacious gecko, the Grip Strip will hold just about anything in place. And all without a single magnet, velcro strip, or sticky adhesive in sight.

Thanks to the revolutionary polymer compound that its made from, this advanced silicone material grips everything from iPads to Sat Navs. Just slap it on your dashboard, desk or wall and place your items on top. As if by magic, your possessions will defy the forces of nature and be held in place – it's an incredibly satisfying miracle of modern science to behold.

Resistant to water, high temperatures and sunlight, it's perfectly at home wherever you choose to put it. And it never needs replenishing either – when the stickiness begins to wear off, just wipe it with a damp towel and it'll be as good as new. We're pretty sure that this doesn't apply to geckos though.
Product Details:
Please Note:
We can't take any responsibility for what you stick with Grip Strip. Please take care when gripping anything large and/or expensive.
Do not stick onto Airbag panels
Do not stick onto walls with flaky paint
Product Features:
Anti-slip mat for iPads, smartphones and other gadgets
Suitable for horizontal and vertical surfaces
No glue, no magnets, no stains
Made from quality silicone
Non-toxic and hypoallergenic
Resistant to water, high temperatures and sunlight
If it gets dirty, just wipe it with a damp towel to restore its stickiness
Dimensions:
Measures approximately 7.5cm(W) x 15cm(H) x 0.2cm(D)
Customer Reviews
Leave a review
This strip grips. Use it to grip your items and achieve grip enlightenment.
Husband loved this, will mainly use in car for mobile bit also useful indoors for keys, Great little gadget
This site only delivers to .
We ship to 242 countries,
choose yours

here