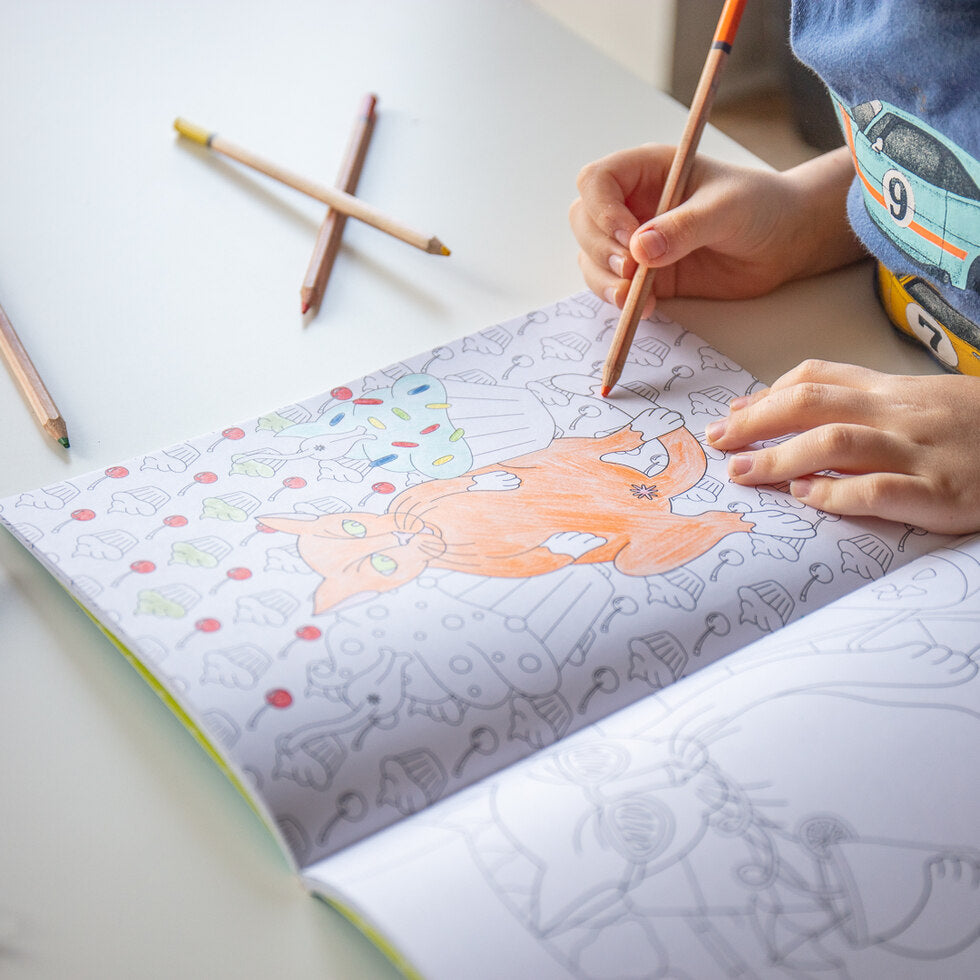 Key Features:
What could be more mindful than colouring in a cat's hindquarters?
Features 45 bizarrely adorable scenes involving cat butts
...as well as 25 activities including word searches, crosswords and more
Cat sphincters are the new mandalas!
More Info:
The Cat Butt Colouring and Activity Book
Cats are meticulously cleanly animals, but they don't half love showing off their arses.

The Cat Butt Colouring and Activity Book pays homage to these delicate derrieres, with 45 line drawings of pert cat booties winking you in the face. Enjoy colouring in lasers shooting from an intergalactic cat butt, a chill skater cat that isn't ashamed to hold his tail a little too high, and more!

With an additional 25 games to play, this adult activity book is a veritable feline frenzy that every cat lover can get behind.
Product Details:
Product Features:
Somethin different to jazz up your mindfulness routines
45 illustrations of cat butts for you to colour in
Also includes 25 activities to fill hours of fun
The perfect gift for cat lovers and budding artistes with a sense of humour
Dimensions:
Measures approximately 18.5cm(W) x 25cm(H) x 1cm(D)
Customer Reviews
Leave a review
Brilliant item!! Unique and hilarious
This site only delivers to .
We ship to 242 countries,
choose yours

here