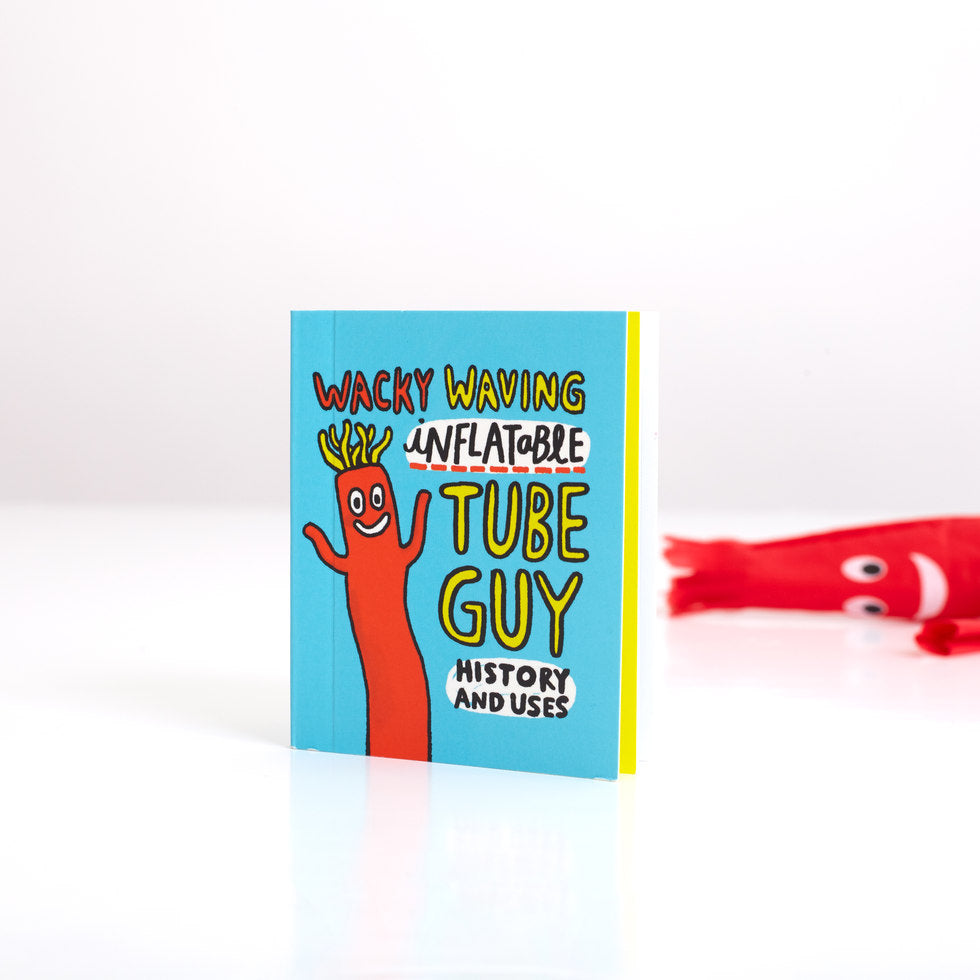 Key Features:
It doesn't get wackier than this, folks
The famous wacky waving inflatable tube guy: in miniature
He REALLY flails, just like his big brothers!
It's all down to the little fan stored in his base
Turn your home into your local car dealership/car wash
More Info:
Wacky Waving Inflatable Tube Guy
WACKY WAVING INFLATABLE ARM-FLAILING TUBE MAN.

Ahem.

Now that we've got that out of the way, let's get down to business. Everyone's favourite marketing tool has been miniaturised (or shrunkled, to use the technical term) down to fit on your desk. Now YOU can enjoy 18 inches of wacky waving inflatable arm-flailing tube man fun in the comfort of your own home.

"But does he manically flail just like the real thing?"

Of course he does, you beautiful fool. This battery powered masterpiece goes all over the place. He's uncontrollable. Wiggling. Shimmying. Shaking like a toddler after some original recipe Sunny Delight. He wouldn't be a real wacky waving inflatable arm-flailing tube man without waving and flailing. He'd merely be a wacky inflatable tube man, and that's no fun at all.

But the fun doesn't stop there! Get your reading glasses out and discover the incredible origins of the wacky, wacky tube man in the fascinating 32-page mini book included with your very own wacky tube man. Yay, education!

Fun Fact: This wacky waving tube man wasn't always known by that name - he was originally called The Tall Boy.
Product Details:
Product features:
The wackiest, waviest inflatable tube man you did ever see
Miniature, obviously - he's 18 inches long when activated
If only your husband were a tube man ha ha ha oo-er missus etc
Fan powered, but the fan is powered by a 9v battery - you're gonna need that
Dimensions:
Measures approximately 9.5cm (H) x 7.2cm (W) x 4.7cm (D)
Customer Reviews
Looks like

Wacky Waving Inflatable Tube Guy

doesn't have any reviews yet. Have you tried it out? Let us know what you think!
Leave a review
This site only delivers to .
We ship to 242 countries,
choose yours

here