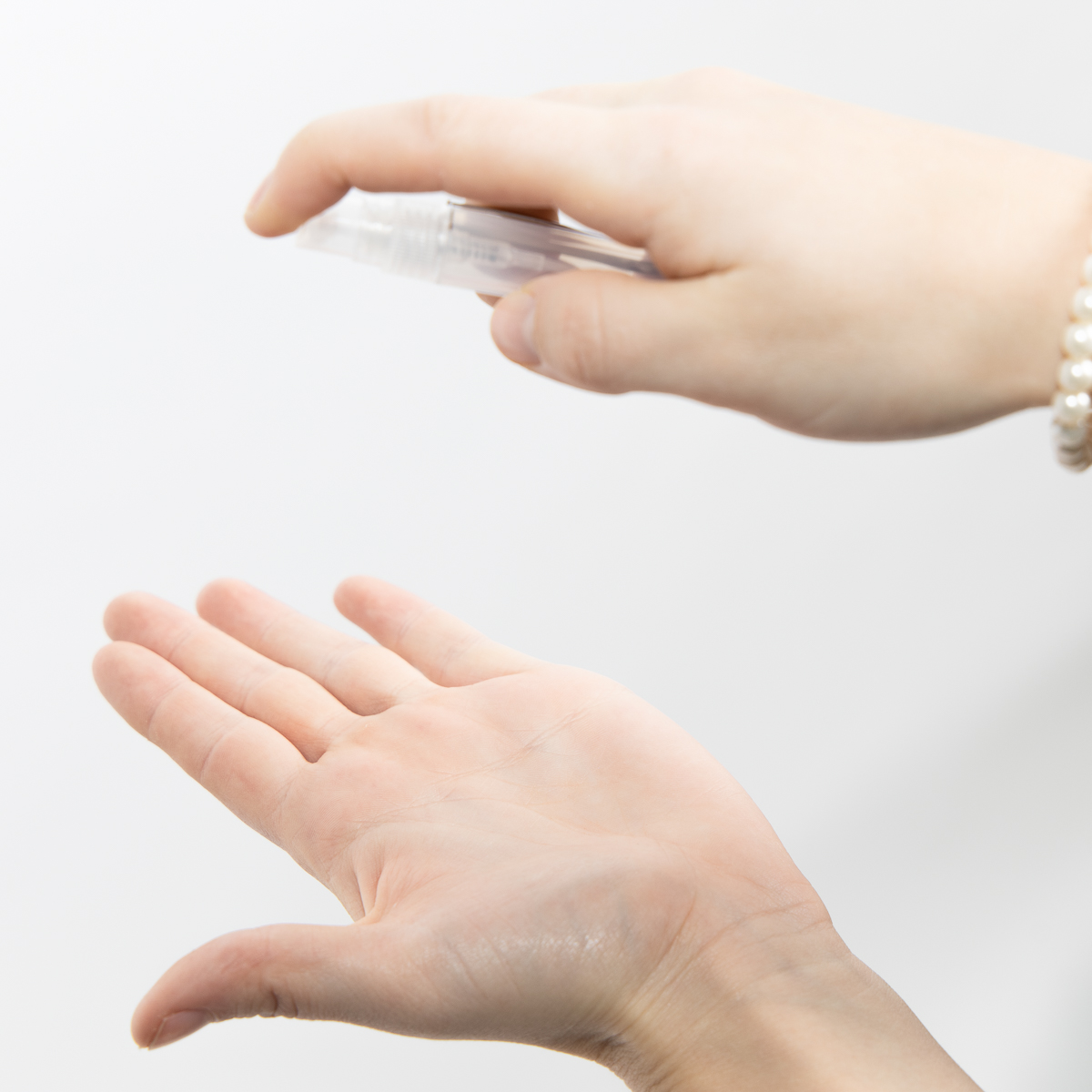 Key Features:
No more loud hand-gel "farts" – just a gentle spritz
Writing tool and germ destroyer, all in one
Perfect for pen-demics
The ideal gift for the office germaphobe
Can also be used as an emergency perfume/cologne dispenser
More Info:
Write and Spray Hand Sanitiser Pen
Want to keep yourself germ-free in the office but don't want let out another loud sanitiser "fart" as you squeeze an oversized dollop of gel onto your hands? Give the Write and Spray Pen a try.

As the name suggests, this regular-looking pen features a handy spritzer tip for you to fill up with your favourite anti-bacterial solution. Just give it a press to quietly dispense a mist of germ-busting goodness.

When this whole COVID lark has finally blown over, this handy refillable pen can be repurposed as an "emergency" perfume dispenser. Or you could fill it with water and use it to discipline an unruly house cat. Or fill it with whisky. The options are endless!
Product Details:
Please Note:
Arrives empty so you'll need to fill it with sanitiser, cleaning solution or perfume
Product Features:
Pen that doubles up as a spritzing device!
Re-fillable
Dimensions:
Measures approximately 1.5cm(W) x 14.5cm(H) x 1cm(D)
Customer Reviews
Looks like

Write and Spray Hand Sanitiser Pen

doesn't have any reviews yet. Have you tried it out? Let us know what you think!
Leave a review
Welcome to Firebox!
For all deliveries to the UK you can stay right here at firebox.com
For all deliveries to a country in the European Union please go to firebox.com/eu