Show your mum you care…
Alright, it's that time of the year again when you show your mum some love and appreciation for all the times she's made your life easier. Yep, you guessed it right, it's Mother's Day! This day is all about celebrating the superwoman who brought you into this world, and there's no better way to do that than to shower her with some amazing gifts.
…with the perfect Mother's Day gift
But let's face it, finding the perfect gift for your mum can be a daunting task. She's seen you at your worst, cleaned up your mess, and still loves you unconditionally. So how do you even begin to repay her for all that? Well, that's where we come in!
We've put together a list of seven gifts that will make your mum feel pampered and loved this Mother's Day. And the best part? You won't even have to break the bank!
1. Prosecco with personalised label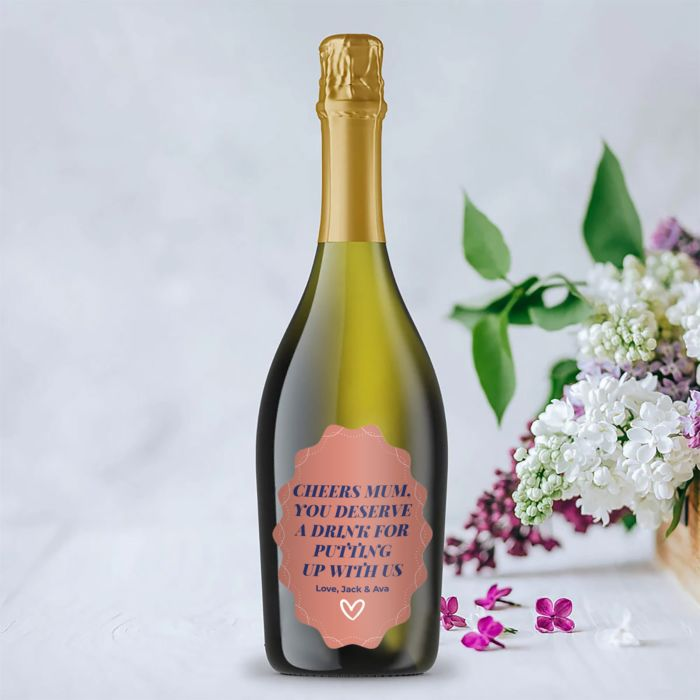 Does your mum deserve a glass of the bubbly stuff for putting up with you?
Let her know you're grateful for everything she does with this bottle of authentic prosecco.
And to prove that you didn't just nip down to the supermarket and buy the first bottle you saw on special offer, you can add a personalised message and background using our editor.
So get your thinking cap on and come up with a good inside joke, or a simple, heartfelt message of affection. Cheers!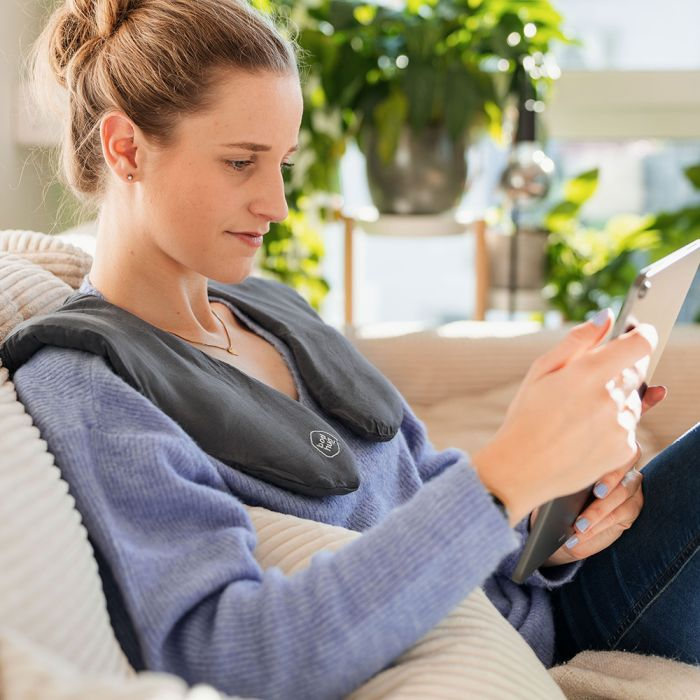 Being a mum can sometimes feel like having the weight of the world on your shoulders, so give your mum some respite with this weighted body wrap. It uses the relaxing properties of gentle weight to loosen up tight shoulder, neck and back areas. The deep pressure from the weighted collar relaxes and stabilises the muscles which means less trips to the masseuse.
3. The Bath Butler – Bamboo Bath Board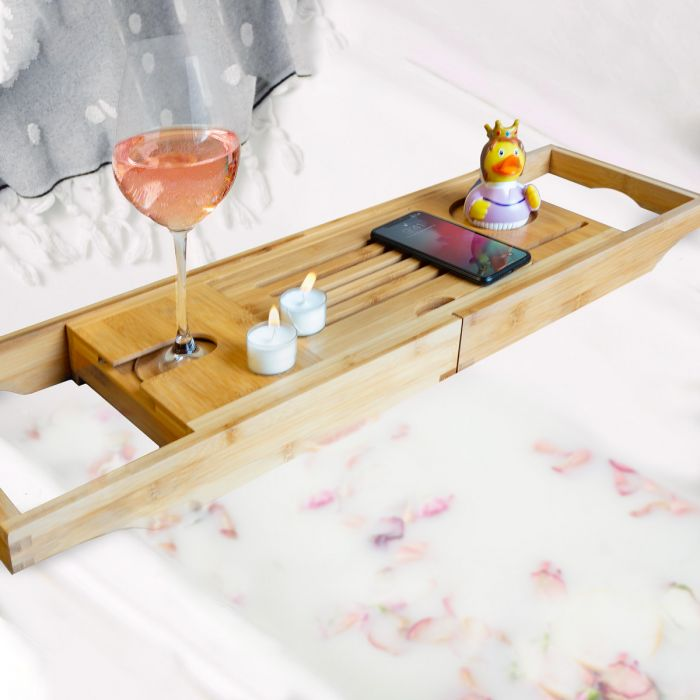 With The Bath Butler, your mum's bath is no longer just a bath – it's a relaxing paradise to suit all occasions and personalities.
She could tuck into a book with a glass of wine, surround herself with candles and incense while listening to a podcast, or binge-watch her favourite Netflix show while scoffing a bowl of M&Ms.
Made from sustainable bamboo, this smart bath caddy extends to fit all tubs and comes with a whole host of useful features to level up bath time.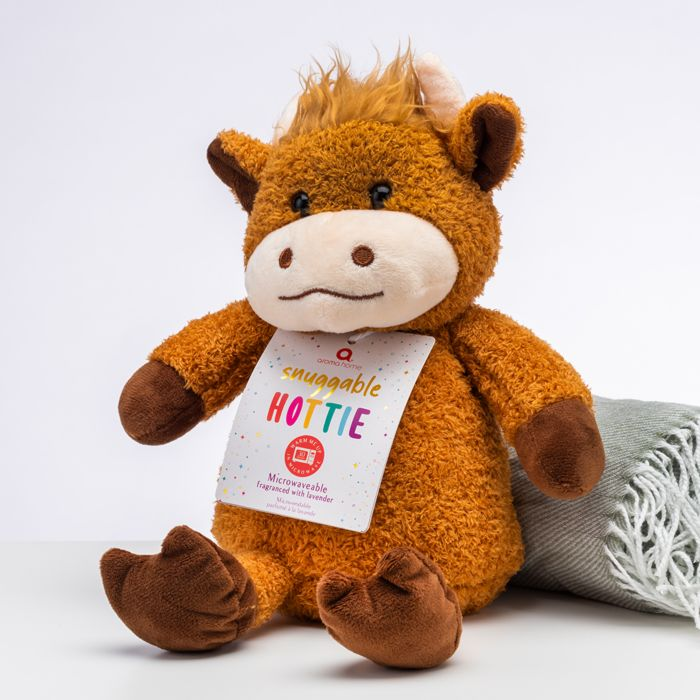 This udderly adorable cow contains tourmaline beads infused with lavender essential oil to help your mum relax and unwind after a hard day. Simply pop the insert into the microwave then snuggle down with the cuddliest, cosiest cow in town (only the insert mind, don't microwave the entire cow, that's just cruel). She can use it at her at your desk or on the sofa during the day, or put him to work at night to promote a restful sleep routine.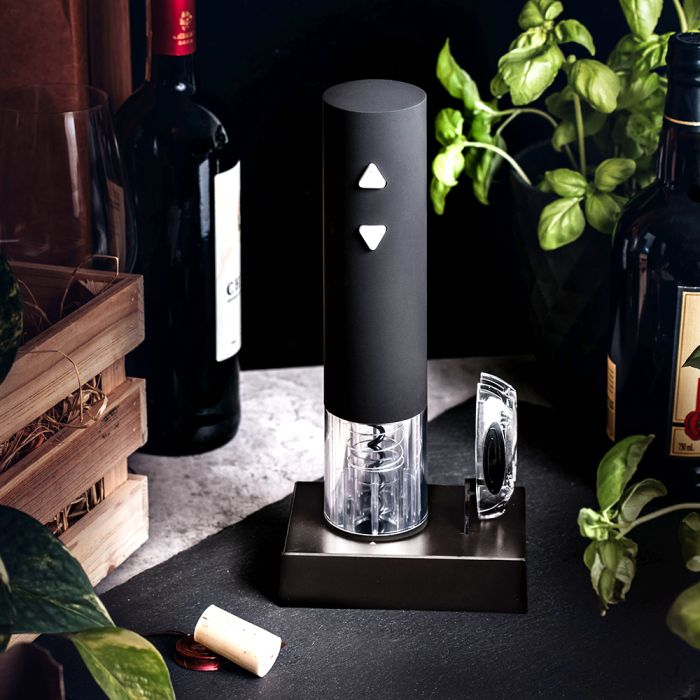 If you're mum's partial to a glass or three of wine, she'll love this fast-charging USB corkscrew. It can uncork a bottle in under 10 seconds without her having to break a sweat. And it has a foil cutter to make it even easier for her to get into her favourite tipple.
Simply place the corkscrew on top of the bottle, press the button and the corkscrew will automatically remove the cork. Press the second button to release the cork, et voilà, you're ready to pour.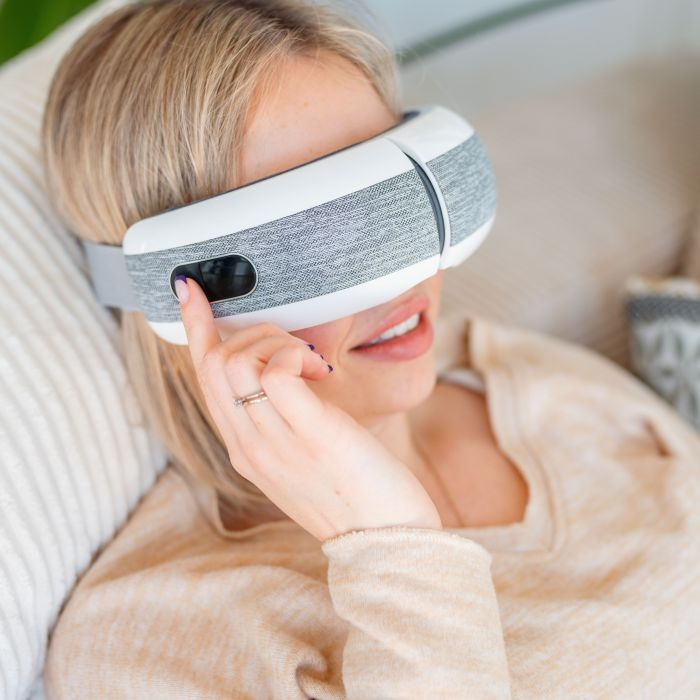 There's no doubts about it – this bit of kit is going to be your mum's new best friend. The iDream Smart Eye Massager is designed to apply calming pressure and soothing heat to help alleviate the strain caused by excessive screen time and not enough sleep. And, unlike an actual masseuse, it doesn't need breaks or food. By encouraging blood circulation and blood vessel dilation, iDream can even help reduce dark circles, puffiness and dry eyes. It's also got bluetooth so you can have your own tunes delivered straight to your ears to help you relax.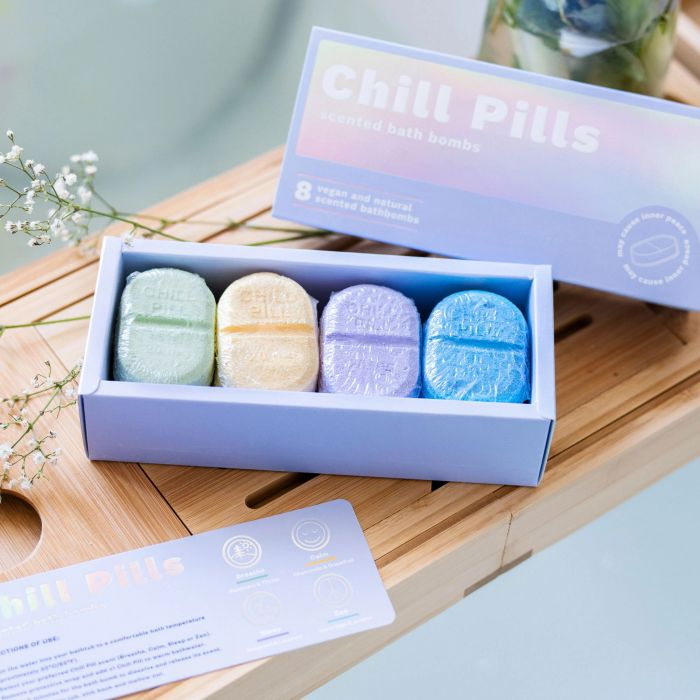 While telling your mum to take a chill pill is liable to get you a slap across the face, she probably won't be as violent if you give her these chill pill bath bombs.
Formulated with a blend of natural and soothing ingredients, there are four unique fragrance combinations to help her relax and unwind.
You can find all these great Mother's Day gifts and more at Firebox!