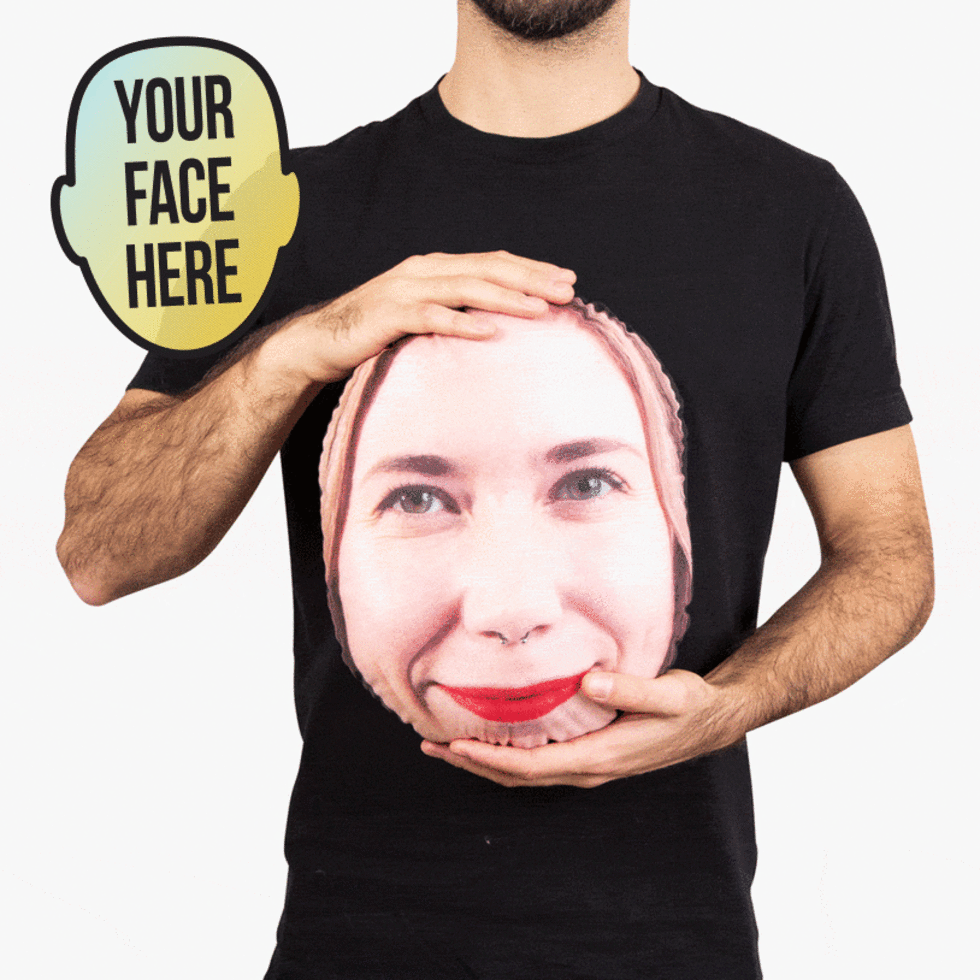 Key Features:
Our bestselling mushions: now double-sided!
Your own squishy cushion with any two faces you want
Have a different image on either side, or the same on both
Just upload your photos and we'll do the rest
Snuggle up with a plush version of anyone's head
More Info:
Two Faced Mushion™ - Personalised Cushion
Our bestselling Mushions are back - and this time they're double sided! That's right, you can now get a cushion of anyone's face with a different image on each side, or even the same image, if you wanted.

Simply upload your pictures and we'll pop them on a delightfully squishy Mushion and send them on their way to you. Make sure the photos you choose are clear and not blurry or super pixellated - your Mushions will only be as good as the photos you submit.

What will you get on yours? Happy face and sad face? You and your partner? Your friend and their dog? Mum and dad? Your two best mates? Phillip Schofield and Holly Willoughby? The possibilities are endless!
Product Details:
Product features:
Print your face (or anyone else's) on a personalised cushion
Double sided - upload two different images or use the same one on both sides
Extremely soft, cuddly cushions
Images uploaded must be larger than 1000 x 1000 pixels.
Dimensions:
Measures approximately 30cm(H) x 18cm(W) x 12cm(D)
Customer Reviews
Leave a review
Honestly looks better than I imagined! Also I ordered it around Christmas so I thought I'd get it next year but it arrived in two weeks. Overall I'm very satisfied! :)
Our daughter sent us this cushion with a picture of her face on it as we said we are missing her so much during Covid lockdown. It really brightened up our day. We love it!
Welcome to Firebox!
For all deliveries to the UK you can stay right here at firebox.com
For all deliveries to a country in the European Union please go to firebox.com/eu