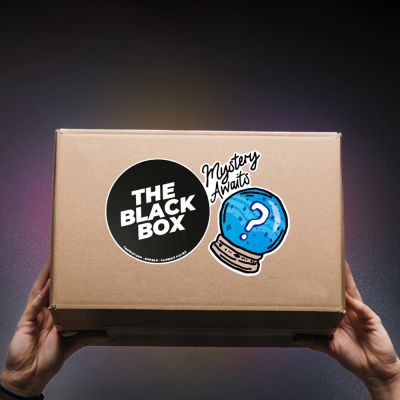 Back soon
The Black Box
Famously described by Sir Winston Churchill as "a riddle wrapped in a mystery inside an enigma", The Black Box is a treasure trove of surprise gifts the likes of which we cannot describe. Literally, we can't describe them, otherwise it wouldn't be a mystery box, it would be an obvious box. 
Get your hands on our biggest box to date and not only will you delight in the surprise of its glorious contents, but you'll also be getting a brilliant deal, having scored £160 worth of products for only £89.99. 
So, are you brave enough to step into the unknown?
Based on 1 reviews
This site only delivers to .
We ship to 242 countries,
choose yours

here