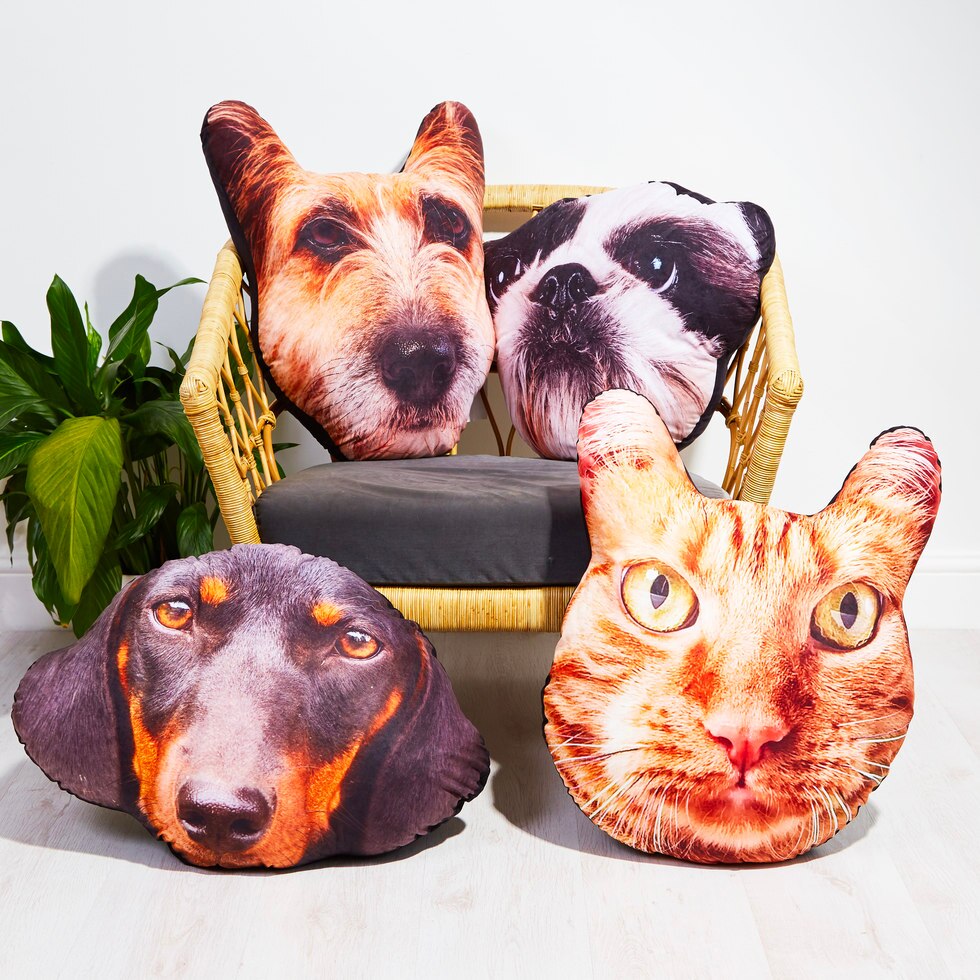 Key Features:
Any pet's face on a giant personalised cushion
Your pet, someone else's, a celebrity animal… anything goes!
A perfect gift for the owner of a big-headed fur baby
Fab for cuddling while they're out on their walkies
Hilariously massive next to your pet (unless you have a great dane)
More Info:
Pet Monster Mushion™ – Personalised Pet Cushion
As if our Pet Mushions weren't mad enough already, we decided to go super size! Our Pet Monster Mushions are GIANT cuddly cushions featuring the face of your fur baby.

All you have to do is upload a high quality photo and our team of pillow printing perfectionists will do the rest. Remember, no dodgy, blurry, low quality shots, or your Monster Mushion will be dodgy, blurry, and low quality too!

For maximum comedic value, we recommend getting one of these made of a chihuahua. But any pet will do, no matter how big-headed they are.
Product Details:
Please note:
High quality photos work best
Your Monster Mushion will only be as good as the photo you upload
Blurry, fuzzy, pixellated photo = blurry, fuzzy, pixellated Monster Mushion
Images uploaded must be larger than 1000 x 1000 pixels.
Product features:
Get your pet's face printed on a humongous squishy cushion
Upload your photo and we'll do the rest
Measures approximately 60 x 40 cm
Customer Reviews
Leave a review
Best gift ever! also a very funny idea if you're looking to give it to someone
Welcome to Firebox!
For all deliveries to the UK you can stay right here at firebox.com
For all deliveries to a country in the European Union please go to firebox.com/eu